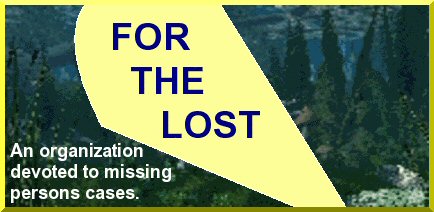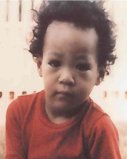 Above: Wallace Guidroz in 1983

Wallace Guidroz

Last seen in Tacoma, Washington, on January 10, 1983



Vital statistics: Biracial (asian/black) male. Born on March 24, 1980. Black hair, brown eyes. Last seen wearing a gray knitted skull cap; a dark blue down jacket with a red collar; a dark blue vest; and purple corduroy overalls. Was two when last seen.

Circumstances: Guidroz was in Point Defiance Park with his father, Steven Guidroz. The two had been fishing with friends and Steven left because of the chilly weather. He met a man and woman there as well as a girl he assumed to be their daughter. Wallace was left with the woman to play with the girl while his father and the man walked around the pond. After twenty-five minutes had passed, Steven returned to find the girl, woman, and Wallace gone. The men split up to look for him; the unidentified male went in the opposite direction of where Wallace was last seen. After two hours had passed Steven called the police. The couple and girl have never been identified, but are also suspects in an attempted abduction a few days before Wallace vanished. His father was last known to be living in Louisiana; his mother is deceased. Classified as a Non-Family Abduction.

Theories: Like the cases of Aaron Anderson, Christopher Dansby and Megan Ginevicz there are few options in this case. In this case, there is not even a sliver of doubt. The reported abduction attempts in the area of other children with people who match the description of Guidroz's abductors essentially confirm it. But unlike the other cases, there is also a good deal of hope. Guidroz has the advantage of unusual ancestry. Not many people are of Asian and African-American heritage, so even today he could look distiguishable. We are in the process of getting an age-progression of Guidroz, and that will help even more.Have you seen a man that looks like Guidroz would today?





Above: Female (left) and male (right) suspect sketches



If you have any information on Guidroz's wherebouts, please e-mail For The Lost at this address. You also can call the Tacoma Police Department at 253-591-5940. Any tips sent by e-mail will be kept confidential.




Information used to compile this case file came from the following locations:
Operation Lookout
The Charley Project
The Doe Network
The Tacoma News-Tribune
Washington State Missing Persons Search
NamUs National Missing Persons Data System
KIRO TV Seattle

Back to the case files

Back home