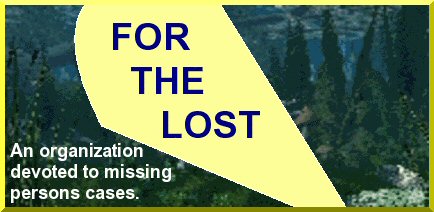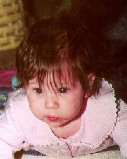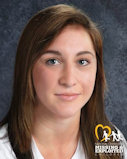 Above: Sabrina Aisenberg in 1997 (left) and an age-progressed image to 23, circa 2020 (right)

Sabrina Paige Aisenberg

Last seen in Valrico, Florida on November 24, 1997



Vital statistics: White female. Born on June 27, 1997. Brown hair, blue eyes. She has several marks in the shape of the letter "Y" below her right shoulder. Her hair may now be blond and her eyes brown. Last seen wearing a lavender one piece sleeper with a floral pattern. A handmade blue and yellow blanket with imprinted animal images and yellow piping was also missing from her crib. A photo of the blanket is posted below. Was four months at the time.

Circumstances: Sabrina disappeared from her family's residence in Valrico, Florida between 12:00 a.m. and 6:42 a.m. on November 24, 1997. Her mother, Marlene Aisenberg, told authorities that she checked on Sabrina at approximately 12:00 AM and the infant was asleep in her crib. Marlene stated that when she returned to her daughter's room at 6:42 AM, she had disappeared. While her parents were charged in her disappearance, the charges were dropped due to lack of evidence and unethical behavior by the authorities. Classified as Endangered Missing.

Theories: First off, the issue of police and prosecutorial misconduct in this case is jaw-dropping. One paper said afterward that the Keystone Kops would have done a better job than what they had done. After using rather doubtful evidence to obtain a wiretap of the Aisenberg's home, they can't get tapes that are understandable. So what do they do? Create manuscripts that have no basis in fact! All of the tapes were ruled to be largely inaudible by a judge, and were thrown out as evidence. There was a fingerprint that was not identified in the home, someone reported months later that someone they baby-sat for had a baby who bore a strong resemblence to Sabrina, as well as plans of the Aisenberg home, and several other break-ins of homes with babies in the area- I find the evidence is overwhelming for Sabrina having been kidnapped. Yet none of these factors clinched it for me. Rather, it was the disapearence of a blanket from her crib at the same time she vanished. Most people trying to cover up a murder wouldn't think of such a small detail, but if you had to take a baby outside on a November night, wouldn't you grab something to wrap them in? And if you were unfamiliar with the house, you'd grab the first thing you could. Like a crib blanket. The recent case of Delimar Vera is a lesson for all those who seek to bury Sabrina perhaps before her time. A child may be overlooked by those who seek a body.




Above: Sabrina's missing blanket



If you have information on Sabrina's whereabouts, please contact For the Lost at this address. Or you may contact the Hillsborough County Sheriff's Office at 813-247-8200. All tips sent by e-mail will be kept confidential.




Information used to compile this case file came from the following sources:
The National Center For Missing and Exploited Children
The Charley Project
The Doe Network
Sabrina Paige Aisenberg: Missing Baby
The Polly Klaas Foundation
The St. Petersburg Times
ABC News
The Washington Post
The Tampa Tribune
NamUs National Missing Persons Data System
Child Protection Education Of America (site now defunct)

Back to the case files

Back home