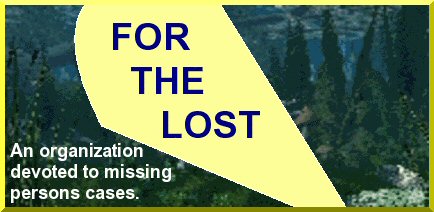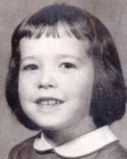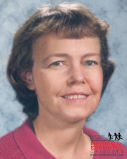 Above: Kathleen Shea in 1965 (left) and an age-progressed image to 48, circa 2007 (right)

Kathleen Ann Shea

Last seen in Tyrone, Pennsylvania on March 18, 1965



Vital statistics: White female. Born on February 2, 1959. Brown hair, blue eyes. Her nickname is "Kathy." Last seen wearing a brown hat, a beige coat with a fur collar, a red sweater, brown jumper, red tights, red gloves and yellow boots with black soles. Was six at the time.

Circumstances: She was last seen while making the four block walk to her elementary school in the morning. A sketch of a possible suspect is posted below. Classified as a Non-Family Abduction.

Theories: The case of Kathleen Shea at first glance appears to be a classic unsolvable case - victim vanished without a trace, a long period of time has passed since the victim disappeared, and no leads despite local interest. Yet for some time I have come to believe that the mystery of Kathleen Shea is intertwined with another case that at first seems as easy to solve as Shea's is difficult- the case of the unidentified girl Cali from upstate New York. Cali is an unidentified victim that should be easy to resolve. She appeared young, did not seem to have led a transient lifestyle, and had several distinguishing characteristics. But we are no closer to knowing who she may be than we were when she was found in 1979. In my opinion, Cali and Kathleen Shea have very similar facial features. The eye color is different, but most parents when interviewed could not name their child's eye color. Perhaps the information is incorrect. That alone would be enough for me to make a guess that there is a possibility they are the same person, but this match also explains several strange facts about Cali. For example, her back molars were badly decayed. The police noted that it was possible that she had received no dental care at all in her life. Why would a woman who by all appearances was in good health when she died neglect her teeth so badly? Could it be that whoever she was with didn't want to leave any trace of her existence behind? Also, this explains why no one seems to know Cali's true identity. Who would connect a missing child who vanished from Pennsylvania fourteen years ago with a young woman found shot to death in upstate New York?

Update: Tests have shown the unidentified girl Cali is not Kathleen Shea. Cali was identified in January 2015 as Tammy Jo Alexander from Florida. Kathleen remains missing.




Above: Possible suspect sketch



If you have any information on Shea's whereabouts,please e-mail For The Lost at this address. Or you may call the Pennsylvania State Police at 814-696-6100. All tips sent by e-mail will be kept confidential.




Information used to compile this case file comes from the following resources:
The National Center For Missing and Exploited Children
The Charley Project
The Doe Network
NamUs National Missing Persons Data System
Child Protection Education Of America (site now defunct)

Back to the case files

Back home