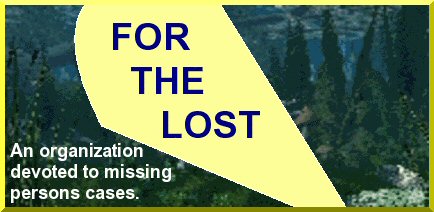 Law enforcement does its best to locate all missing individuals. However, many cases are closed without the person being recovered. Sometimes, as is with runaways and family abductions, once the missing turns 18 they are removed from NCIC and thus closing the case. Sometimes it is because foul play is suspected and there is no more money to search; sometimes the case is simply too old. But sometimes there are no reasons. Below is the picture of Jahi Turner, whose case was closed for many years. Since families should have their loved ones back, even with a closed case, we have made these pages for all who remain missing without a case. Jahi, the inspiration, has his case listed on every page, at the top, even though he technically does not meet the criteria anymore. Our criteria for such cases can be viewed here. Please note we are not actively investigating these cases - merely posting them so someone may be able to come home. Besides the Doe Network, the Charley Project and occasionally a missing person's clearinghouse, (as they are slow to remove closed cases) these cases are not on any missing persons' site. Cases, information on cases, and saying if a particular case was resolved or not can be mailed to us here. Or you may contact the listed agency; however since the cases are closed there may be no response.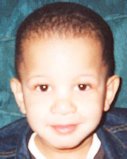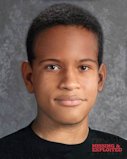 Above: Jahi Turner in 2002 (left) and an age-progressed image to 15, circa 2015 (right)

Jahi Marques Turner

Last seen in San Diego, California on April 25, 2002



Vital statistics: Black male. Born on February 10, 2000. Black hair; brown eyes. He is ambidextrous, has a light complexion and suffers from eczema in the creases of his body. Last seen wearing a long-sleeved blue shirt imprinted with images of Winnie The Pooh and Tigger, blue nylon cargo pants with an orange drawstring and gray Air Jordan shoes. Was two when last seen.

Circumstances: He was last seen in Balboa Park in the Golden Hill area near 28th Street and Cedar Street. His stepfather, Tieray Dewayne Jones, said that he left him near the sandbox while he purchased a soda from a nearby vending machine. Tieray stated that a woman and two children were near the area at the time. When he got back, Jahi had vanished. The woman has been identified; she provided unspecified information relating to Turner's case. Some believe that Jahi was murdered by his stepfather or otherwise accidentally killed due to diary entries Tieray had written at the time. No evidence has been unearthed that Jahi met with foul play, however. His stepfather is currently imprisoned on an unrelated drug charge. Classified as a Non-Family Abduction.

Reason for inclusion: Jahi's case was closed in January 2004 for unknown reasons. He remains missing. It was opened again several years later, but he remains here as our inspiration.

Contact info: FBI San Diego at 858-565-1255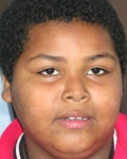 Above: Michael Delamora in 2005

Michael Delamora

Last seen in San Pablo, California on February 8, 2005



Vital statistics: Black male. Born on April 4, 1997. Brown hair, brown eyes. Was seven at the time.

Circumstances: He is believed to be in the company of an adult female relative. They may be traveling in a white 1980 Oldsmobile sedan with California license plates and may still be in the local area. Classified as Endangered Missing.

Reason for inclusion: Delamora's case was closed in 2006.

Contact info: San Pablo Police Department at 510-233-1214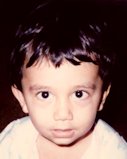 Above: Angelo Falvello in 1987

Angelo John Falvello

Last seen in College Station, Texas on June 8, 1987



Vital statistics: White male. Born on March 19, 1984. Brown hair, brown eyes. Was three at the time.

Circumstances:He was abducted by his non-custodial mother, Maria Mouratidou Falvello. A photo and vital statistics are posted below. An FBI warrant for unlawful flight to avoid prosecution was issued for her on July 8, 1987; it is unknown if the warrant is still active. Classified as a Family Abduction.




Above: Maria Falvello in 1987

Vital statistics: White female. Born on July 15, 1954. Brown hair; brown eyes. She has a scar on her abdomen. Was thirty-two at the time.



Reason for inclusion: Falvello's case was closed in 2002 when he reached the age of 18.

Contact info: College Station Police Department at 409-764-3600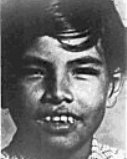 Above: Pablo Flores in 1977

Pablo Flores

Last seen in Eagle Pass, Texas on August 16, 1977



Vital statistics: Hispanic male. Born on July 17, 1964. Black hair, brown eyes. Was thirteen at the time.

Circumstances: He was last seen in his hometown on August 16, 1977. Classified as Endangered Missing.

Reason for inclusion: Only one webpage, Operation Lookout ever listed him as missing. The organization has said his case is closed, and there are many Pablo Flores' in NCIC, so it is impossible to tell if he is still missing.

Contact info: Eagle Pass Police Department at 830-773-2321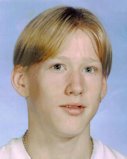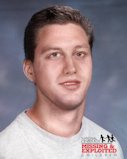 Above: Joseph Martin in 1996 (left) and an age-progressed image to 25, circa 2005 (right)

Joseph Patrick Martin

Last seen in Kerhonkson, New York on March 25, 1996



Vital statistics: White male. Born on November 12, 1980. Blond hair worn in a ponytail, hazel eyes. He has a slim, muscular build and his left ear is pierced twice. His two eye teeth cross over other teeth. Last seen wearing a green sweatshirt with a blue and green flannel shirt over it. Was fifteen at the time.

Circumstances: He left home on the above date to watch a comet with friends. He never returned home. His case was originally considered that of a runaway, but in 2008 Alexander Barsky admitted in Ulster County Court that he was involved in the bludgeoning death of Martin. The actual murderer, Daniel Malak, is in state prison on an unrelated murder conviction and has not been charged in Martin's case. Malak supposedly put Martin on his knees and struck him in the head with a pipe three times. Barsky and Malak put Martin's body in a wheelbarrow and dumped his body in the woods. In 2002 Barsky collected Martin's bones in small trash bags. He took them back to New York City and threw them in trash cans. His remains have never been found. Classified as Endangered Missing.

Reason for inclusion: Martin's case was closed after the confession.

Contact info: New York State Police at 845-626-2800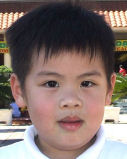 Above: Dalton Ngo in 2008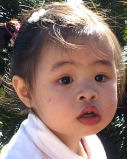 Above: Vivian Ngo in 2008

Dalton Duy and Vivian Vi Ngo

Last seen in Houston, Texas on November 29, 2008



Vital statistics: Dalton is an asian male. He was born on December 10, 2004. Black hair, brown eyes. Was three at the time. Vivian is an asian female. She was born on January 13, 2006. Black hair, brown eyes. Was two at the time.

Circumstances: They were abducted by their non-custodial mother. Photos and vital statistics for her are not available. They may be in Canada. Their father has applied for their return under the Hague Treaty. Classified as a Family Abduction.

Reason for inclusion: The Ngo childrens' case was closed in late 2010.

Contact info: Houston Police Department at 713-884-3131



Page two

Back home