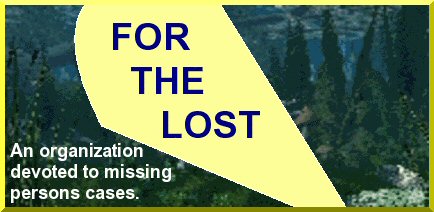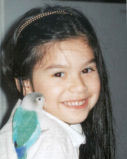 Above: Zaina Talib in 2005

Zaina Trujillo Talib

Last seen in Toronto, Ontario, Canada on November 11, 2005



Vital statistics: Biracial (asian/hispanic) female. Born on April 14, 1999. Black hair, light brown eyes. She usually wears her hair in a ponytail. She has a light brown complexion, is missing her two front-upper milk teeth, and has scars on the outside corner of her eyes. She may use the alias last names of "Chaudhry" or "Hassan." She was born in Texas and is a citizen of the United States. Last seen wearing a blue Tommy Hilifger jacket, pink fleece sweat pants with "Gap" written on the back, and a t-shirt with the words "Daddy's Girl" written on the front. Was six at the time.

Circumstances: She was abducted by her non-custodial father, Chaudhry Hassan Talib. A photo and vital statistics are posted below. He picked her up from school on the above date, although he was not scheduled for a vistiation with her. A Canada-wide warrant for kidnapping has been issued for him. They may be in the company of her non-custodial paternal grandmother, Shama Talib. Photos of her are not available, but she is an asian (Indian) female who was born on November 15, 1942; she was sixty-three at the time. She speaks English and Urdu. Canada-wide warrants for kidnapping and passport forgery have been issued for her. They are believed to be in Pakistan.




Above: Chaudry Talib in 2005

Vital statistics: Asian (Pakistani) male. Born on April 16, 1974. Black hair, brown eyes. He has a dark complexion and wears glasses. He may reverse his name, as "Talib Chaudhry Hassan." He speaks English, Punjabi, and Urdu. Was thirty-one at the time.



If you have any information as to Zania's whereabouts, please contact the Royal Canadian Mounted Police at 877-318-3576. Any information received can be kept confidential.




Information used to compile this casefile came from the following resources:
Global Missing Child Network
Canada's Missing
The Doe Network
Child CyberSearch
ChildFind Canada
Interpol
Personas Desaparecidas Y No Localizadas Por Estado
CTV News

Back to the case files

Back home