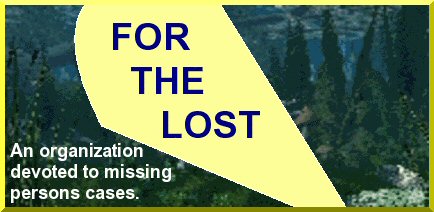 Above: Yasmine Reddy in 1997 (left) and another image from after her abduction, date unknown (right)

Yasmine Asha Christine Reddy

Last seen in New Westminster, British Columbia, Canada on February 16, 1997



Vital statistics: White female. Born on January 2, 1996. Dark brown hair, black eyes. She has a small mole below her right cheek and is allergic to sulfa drugs. She is a dual citizen of Canada and the United States and may travel on passports from either country. She may use the alias name "Yasmine Asha Christian Reddy" or the alias last names "Rashid" or "Tayyeb." Was one at the time.

Circumstances: She was abducted by her non-custodial mother, Nadia Ahmad Reddy. A photo and vital statistics are posted below. Her family is reportedly assisting her. They were believed to be in Aman, Jordan for years; Yasmine's father, Ron Reddy, has received death threats from Nadia's family if he tries to come to Jordan to retrieve his daughter. They may now be in the Toronto area or in southern California, possibly Sacramento.



Above: Nadia Reddy in 1997

Vital statistics: White female. Born on August 3, 1969. Long brown hair with highlights, black eyes. She is a dual citizen of Canada and the United States. She may use her maiden name, "Rashid" or the alias last name "Tayyeb." She has previously worked in construction. Was twenty-six at the time.

If you have any information as to Yasmine's whereabouts, please contact Interpol Ottawa at 613-990-0260. Any information can be kept confidential.




Information used to compile this casefile came from the following resources:
The National Center for Missing and Exploited Children Canada
The Doe Network
Canada's Missing
Interpol
36th Parliment - First Session
The Surrey Leader
Garden of Missing Children Society (site now defunct)

Back to the case files

Back home