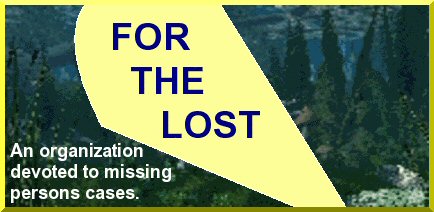 Above: Vivian Trout in 1997 (left) and an age-progressed image to 28, circa 2021 (right)

Vivian Aileen Trout

Last seen in Miami Beach, Florida on April 6, 1997



Vital statistics: Hispanic female. Born on July 23, 1994. Blond hair, brown eyes. Her ears are pierced and she has a birthmark on her right hip and large facial dimples which are visible when she smiles. She may use the aliases "Mimi Lopez," "Mimi Garcia," "Margarita Ortega," and/or "Vivian Lopez Garcia." She speaks English and understands Spanish also. She has allergies and has problems with air conditioning as a result. Was two at the time.

Circumstances: She was abducted by her non-custodial mother, Marina Trout. A photo and vital statistics are posted below. A felony warrant for kidnapping and interference with custody was issued for her on April 15, 1997. Marina had taken Vivian once before and as a result only had supervised visitation with her. The visitation took place in Marina's apartment she shared with her mother. The supervisor was locked in the bathroom a few minutes into the visit and the two of them fled. Vivian was reported missing at five in the evening when her father, John Trout came to pick her up. They are believed to have left the country and may be in Spain, Costa Rica, or South America. Marina also has connections to California, New Jersey, and New York. Vivian's father has criticized the handling of Vivian's case and has said that papers relating to her case were stolen from his home. Vivian is considered to be endangered.



Above: Mariana Trout in 1997

Vital statistics: Hispanic (Cuban) female. Born on June 28, 1953. Brown hair, brown eyes. She may use the aliases "Juana Marina Lopez," "Juana Marina Lopez Trout," "Marina Vargas," "Marina Savon," Marina Savin," and/or "Marina Lopez." She has a glass right eye and speaks Spanish and English with a heavy Spanish accent. She has an unspecified mental condition which may make her dangerous to Vivian's welfare. Was forty-three at the time.



If you have any information as to Vivian's whereabouts, please contact the Miami Beach Police Department at 305-673-7776. Any information received can be kept confidential.




Information used to compile this case file came from the following sources:
The National Center for Missing and Exploited Children
The Charley Project
The Doe Network
For the Love of Vivian
Vivian's Law
Texas Department of Public Safety
Florida Department of Law Enforcement
Child Quest International
NamUs National Missing Persons Data System
Child Protection Education Of America (site now defunct)
Vanished Children's Alliance (site now defunct)
Child CyberSearch (site now defunct)
America's Most Wanted (site now defunct)

Back to the case files

Back home