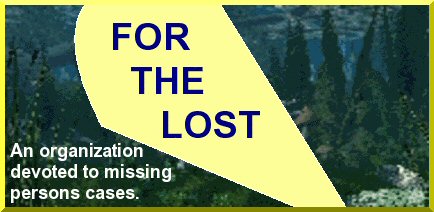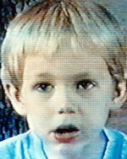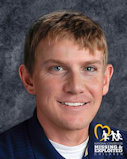 Above: Charles Vosseler in 1986 (left) and an age-progressed image to 39, circa 2021 (right)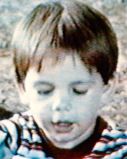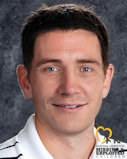 Above: William Vosseler in 1986 (left) and an age-progressed image to 37, circa 2021 (right)

Charles Jason and William Martin Vosseler

Last seen in Rochester, New Hampshire on October 9, 1986



Vital statistics: Charles is a white male. He was born on December 9, 1982. Blond hair, blue eyes. His nickname is "CJ." Was three at the time. William is a white male. He was born on April 21, 1984. Brown hair with red highlights, light blue eyes. His nickname is "Billy." Was one at the time. They may be using the alias last names "Wilson," "Foster" or "Amidon."

Circumstances: They were abducted by their non-custodial father, Charles Martin Vosseler. A photo and vital statistics are posted below. He told their mother, Ruth Ann Gotliebson, he was taking the boys out of state for the weekend to visit relatives. When they were not returned on Monday, their mother went to the real estate office he worked at and found out he had dismissed all his employees and closed the office. He took all photos of the boys, address books, credit cards, and auctioned off many goods they had in storage. The only photos that remained were from a video made of a friend's birthday party. He had reportedly told another ex-wife that if he had had children with her he would have taken them away. A warrant for interference with custody was issued for him on February 5, 1987 and an FBI warrant for unlawful flight to avoid prosecution was issued for him on April 3, 1987. They may be traveling in a 1979 GMC Jimmy truck with Nebraska license plate 2R6093 or Virginia license plate IBV565. They may be in Oklahoma, New Jersey, Pennsylvania, Connecticut, Nebraska, or Florida; Charles Sr. has ties to those regions. In 1989 a former girlfriend of Vosseler's called Child Find to report she had seen the boys in Stilwell, Oklahoma, but before the FBI could arrive, they had fled. He burned his house, a vehicle, and some other possessions before moving on. He was known to be in Oklahoma in December 2006, but no other leads have surfaced. Caution is advised.





Above: Charles Martin Vosseler in 1986 (left) and an age-progressed image to 78, circa 2021 (right)

Vital statistics: White male. Born on April 6, 1942. Brown hair, blue eyes. He may use the middle name "Malcolm," the nickname "Charlie," or the alias last names "Wilson" or "Amidon." He may wear glasses and has nystigmus in his right eye that causes him to turn his head to the right side. He has worked as a real estate broker, teaching elementary school, and in banks. He is a follower of the teachings of Ayn Rand and is a believer in natural living; he may be growing most or all of his food. Was forty-four at the time. CAUTION ADVISED: THE ABDUCTOR IS KNOWN TO BE ARMED AND DANGEROUS.



If you have any information as to the Vosseler children's whereabouts, please contact the Rochester Police Department at 603-330-7128. Any information received can be kept confidential.




Information used to compile this casefile came from the following resources:
The National Center for Missing and Exploited Children
The Doe Network
The Charley Project
Federal Bureau of Investigation
Rochester Police Dept.
Best Talk Radio - Cold Case Parental Abduction
Never Stop Looking
NamUs National Missing Persons Data System
Bangor Daily News
Vanished Children's Alliance (site now defunct)

Back to the case files

Back home