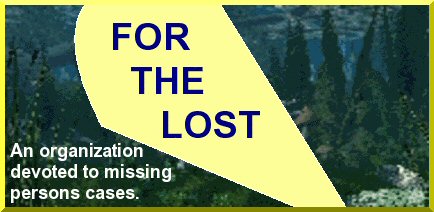 Above: Treyson Greenway in 2014

Treyson Greenway

Last seen in Lethbridge, Alberta, Canada on January 5, 2014



Vital statistics: White male. Born on February 13, 2013. Brown hair, blue eyes. He may use the last name "Trockstad" and some agencies refer to him as "Treyson Trockstad-Greenway." At the time of his disappearance he had four front teeth. Was eleven months at the time.

Circumstances: He was abducted by his non-custodial mother, Robin Leanne Trockstad. A photo and vital statistics are posted below. She was in a custody dispute with Treyson's father, Chad Trockstad, at the time. He was granted sole custody of his son in her absence. A Canada-wide warrant for abduction has been issued for her. They may be in Belize, possibly in the Spanish Lookout or Belmopan area. They may also have traveled to Guatemala, where Trockstad has been tracked to. They may move frequently.



Above: Robin Trockstad in 2014

Vital statistics: White female. Born on February 19, 1984. Brown hair, hazel eyes. She may dye her hair blond. She speaks English and Spanish. She may go by her maiden name, "Greenway," or may use the alias first name "Jen" and alias last name "Friesen." Was twenty-nine at the time.



If you have any information to Treyson's whereabouts, please contact the Lethbridge Regional Police, Sgt. Van Roon at 403-330-5210. Any information received can be kept confidential.




Information used to compile this casefile came from the following resources:
Missing Children Society of Canada
Interpol
Belize News and Opinion

Back to the case files

Back home