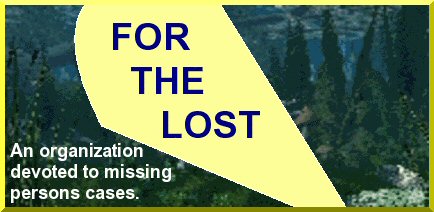 Above: Adam Shannon in 2001 (left) and an age-progressed image to 7, circa 2004 (right)



Above: Jason Shannon in 2001

Adam Osama and Jason Osama Shannon

Last seen in Rosedale, Maryland on August 22, 2001



Vital statistics: Adam is a white male. He was born on February 9, 1997. Brown hair, brown eyes. Was four at the time. Jason is a white male. He was born on January 10, 2001. Brown hair, green eyes. Was eight months at the time.

Circumstances: They were abducted by their non-custodial mother, Nermeen Osama Shannon, while on a weekend visit with her and their grandmother in New York. A photo and vital statistics are posted below. A felony warrant for child abduction was issued for her on August 28, 2001. At the time, their father, Michael Shannon, had full custody of them; Nermeen is an alcoholic and had been accused of abusing her sons. They are currently living in Cairo, Egypt. Her mother was charged and convicted convicted of abducting a child, harboring a child outside the United States, and other charges. She was sentenced to ten years in prison and $15,000 in fines. Their mother has not been found, however.



Above: Nermeen Shannon in 2001

Vital statistics: White (Egyptian) female. Born on January 4, 1969. Brown hair, brown eyes. She is the child of Egyptian citizens but was born in the United States. She is an alcoholic. She may use the last name "Khalifa." Was thirty-two at the time.



If you have any information as to the Shannon childrens' whereabouts, please contact the Anne Arundel County Police Department at 410-222-6145. Any information received can be kept confidential.




Information used to compile this casefile came from the following resources:
The National Center for Missing and Exploited Children
The Doe Network
The Charley Project
NamUs National Missing Persons Data System
Fox News
Maryland AP Wire

Back to the case files

Back home