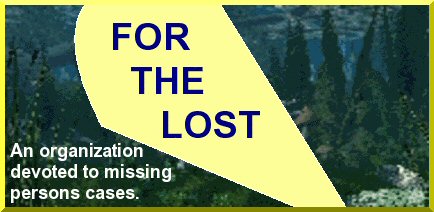 Above: Kahmila Ramirez in 2018



Above: Luis Ramirez in 2018

Kahmila and Luis Ramirez

Last seen in Tuscon, Arizona on May 4, 2018



Vital statistics: Kahmila is a hispanic female. She was born on October 18, 2017. Black hair, brown eyes. Last seen wearing a white onesie with yellow ruffles. Was six months at the time. Luis is a hispanic male. He was born on November 28, 2012. Black hair, brown eyes. Last seen wearing a gray and white striped polo shirt and khaki pants. Was five at the time.

Circumstances: They were abducted by their non-custodial parents, Luis Alberto Hererra-Ramirez and Andrea Vanessa Hernandez. Photos and vital statistics for them are posted below. At the time the children were living with their aunt and uncle; Hererra-Ramirez and Hernandez had been arrested and charged with twenty counts of exploitation of a minor, including child abuse by giving alcohol to a minor, having a loaded firearm within reach of a child and indecent exposure by Herrera-Ramirez. Their children were not involved. They had a supervised visit at Silverlake Park and Herrera-Ramirez had threatened the caseworker with a taser and both parents tied her to a tree before fleeing. She was found forty-five minutes later by a passerby. Felony warrants for kidnapping in addition to their other charges are on file for them. They may still be in the local area or may have traveled to Mexico. Their car, a green Toyota Camry with license plate number BKH8427, was found abandoned in Nogales.




Above: Luis Herrera-Ramirez in 2018

Vital statistics: Hispanic male. Born on September 28, 1987. Brown hair, black eyes. Last seen wearing a red and white striped polo shirt and blue jeans. He may have a beard and mustache. He may use the last name "Ramirez." Was thirty at the time.




Above: Andrea Ramirez in 2018

Vital statistics: Hispanic female. Born on July 25, 1989. Black hair, brown eyes. Last seen wearing a white shirt and blue jeans. Her hair was in a bun. She has multiple sclerosis, has difficulty walking, and may be in need of medical attention. Was twenty-eight at the time.



If you have any information as to the Ramirez childrens' whereabouts, please contact the Tucson Police Department at 520-791-4444. Any information received can be kept confidential.




Information used to compile this casefile came from the following resources:
The National Center for Missing and Exploited Children
The Charley Project
NamUs National Missing Persons Data System
ABC 15 Arizona
KTAR.com
AZCentral.com
Tuscon News Now

Back to the case files

Back home