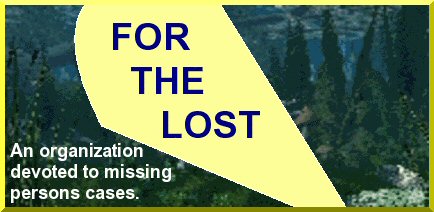 Above: Melissa Ohayon in 2002



Above: Michael Ohayon in 2002

Melissa and Michael Ohayon

Last seen in Montreal, Quebec, Canada on August 28, 2002



Vital statistics: Melissa is a biracial (hispanic/white) female. She was born on November 8, 1994. Brown hair, brown eyes. Was seven at the time. Michael is a biracial (hispanic/white) male. He was born on May 7, 1993. Dark brown hair, brown eyes. Was nine at the time. Both speak English, French, and Spanish and may use the alias last names "Ordaz" or "Sommerz."

NCIC numbers: M-443673564 (Melissa) and M-283659280 (Michael)

Circumstances: They were abducted by their non-custodial mother, Sonia Maria del Carmen Ordaz Sommerz. A photo and vital statistics are posted below. A warrant for kidnapping has been issued for her. They may be in Mexico.



Above: Sonia Ordaz Sommerz in 2002

Vital statistics: Hispanic (Mexican) female. Born on September 7, 1960. Brown hair, brown eyes. She may wear glasses and may use the alias first name "Carmen." She speaks English, Spanish, and French. Was forty-two at the time.



If you have any information as to the Ohayon childrens' whereabouts, please contact the Royal Canadian Mounted Police at 877-318-3576. Any information received can be kept confidential.




Information used to compile this casefile came from the following resources:
The National Center for Missing and Exploited Children Canada
Our Missing Children
Interpol

Back to the case files

Back home