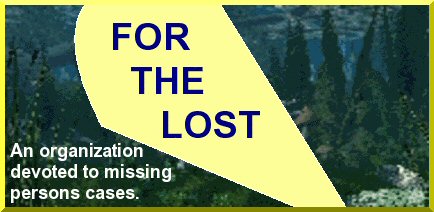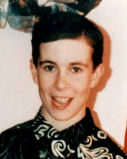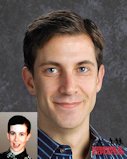 Above: Adam O'Brien in 1996 (left) and an age-progressed image to 34, circa 2016 (right)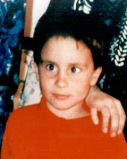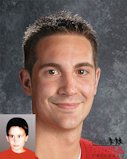 Above: Mitchell O'Brien in 1996 (left) and an age-progressed image to 25, circa 2016 (right)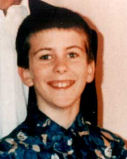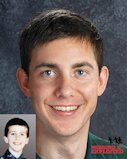 Above: Trevor O'Brien in 1996 (left) and an age-progressed image to 29, circa 2016 (right)

Adam Matthew, Mitchell Gary Marcus and Trevor Anthony Thomas O'Brien

Last seen in Torbay, Newfoundland, Canada on November 9, 1996



Vital statistics: Adam is a white male. He was born on October 28, 1982. Dark brown hair, blue eyes. At the time of his disappearance he wore clear braces on his top front teeth. Was fourteen at the time. Mitchell is a white male. He was born on November 29, 1991. Dark brown hair, brown eyes. His hair naturally splits in the center of his head and he has a tendency to push two fingers on the side of his nose. He is described as shy. Was four at the time. Trevor is a white male. He was born on May 8, 1985. Dark brown hair, blue eyes. He has a small scar on the back of his head. He is described as liking horseplay and telling jokes. Was eleven at the time.

Circumstances: They were abducted by their non-custodial father, Gary Joseph O'Brien. A photo and vital statistics are posted below. He typically had visitation with them on Saturdays and on the above date their mother, Diane Boland, advised him Mitchell was ill and suggested he stay at home instead of going. He told her to have all three ready to visit with him. He called her at 8:30 in the evening and told her that he was not returning the boys and had built a trap in his home that would explode when someone entered the residence. His house was found to be rigged with a propane fuelled bomb that could have destroyed the whole neighborhood. He had previously threatened their mother by telling her she would not see her children again. Felony warrants are on file for him for kidnapping, attempted murder, and crimes against life and health. They may be traveling in a gray 1989 Ford Tempo with Newfoundland license plate AMX 635. In 1997 the engine from a 1989 Tempo was found in the ocean off a cliff near Torbay. It is not known whether it was from Gary's car or if anyone was in the vehicle at the time. Caution is advised.




Above: Gary O'Brien in 1996

Vital statistics: White male. Born on October 17, 1956. Gray hair, blue eyes. He has a moustache and a false tooth. He is described as quiet and is a smoker. He frequents game arcades and swimming pools. He has a history of psychiatric problems and suicidal tendencies. Was forty at the time. CAUTION ADVISED: THE ABDUCTOR MAY BE VIOLENT.



If you have any information as to the O'Brien childrens' whereabouts, please contact the Royal Newfoundland Constabulary at 709-729-8000. Any information received can be kept confidential.




Information used to compile this casefile came from the following resources:
The National Center for Missing and Exploited Children Canada
The Doe Network
Missing Children Society of Canada
Interpol
Missingkids.ca
Canada's Missing
Facebook page for Adam, Mitchell, and Trevor O'Brien
Child CyberSearch (site now defunct)

Back to the case files

Back home