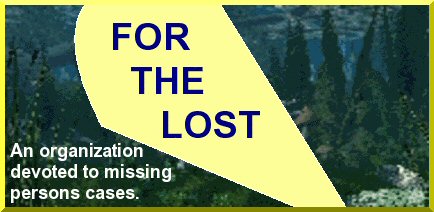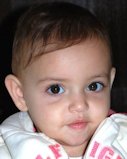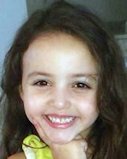 Above: Ofir Ben-Haim after her abduction, date unknown (left) and a more recent picture taken after her abduction (right) (photos of her at the time of her abduction are not available)

Ofir Ben-Haim

Last seen in Fair Lawn, New Jersey on March 25, 2010



Vital statistics: White female. Born on September 10, 2009. Brown hair, brown eyes. Was six months at the time.

Circumstances: She was abducted by her non-custodial mother, Oshrat Ben-Haim. A photo and vital statistics are posted below. She traveled to Israel for the holiday of Passover and while her father, Sharon Ben-Haim, returned to New Jersey on April 19, Oshrat did not and faxed messages to him stating she would never return. A felony warrant for kidnapping was issued for her on December 21, 2011. New Jersey courts have issued an order for her return, but the Israeli Supreme Court ruled against two lower court rulings saying she had to bring her daughter back to the United States. They are still believed to be in Israel.




Above: Oshrat Ben-Haim in 2010

Vital statistics: White (Israeli) female. Born on November 5, 1981. Brown hair, brown eyes. She may use the alias last name "Abergel." She speaks English and Hebrew. Was twenty-eight at the time.



If you have any information as to Ofir's whereabouts, please contact the Fair Lawn Police Department at 201-796-1400. Any information received can be kept confidential.




Information used to compile this casefile came from the following resources:
The National Center for Missing and Exploited Children
The Charley Project
Bring Ofir Home
Interpol
NamUs National Missing Persons Data System

Back to the case files

Back home