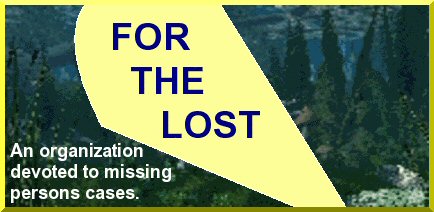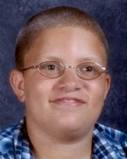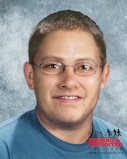 Above: Nicolas Santin in 2005 (left) and an age-progressed image to 24, circa 2016 (right)

Nicolas Marcel Santin

Last seen in Steelton, Pennsylvania on December 17, 2005



Vital statistics: Hispanic male. Born on March 15, 1993. Brown hair, hazel eyes. He wears glasses and his nickname is "Nico." He may uyse the last names "Arguera," "Gonzalez," or "Ortiz." Was twelve at the time.

Circumstances: He was abducted by his non-custodial grandfather, Andres Arguera Santin. A photo and vital statistics are posted below. He had been given permission by his mother, Simone Santin, to go to El Salvador with his grandfather for Christmas. They are known to have traveled into Mexico and from there to Guatemala, but family members say they did not arrive in El Salvador and there is no record of them entering the country. An FBI warrant for international parental kidnapping was issued for him on February 8, 2006. They may be traveling in a white 1995 Geo Metro with Pennsylvania license plates numbered GCJ-2922. They may be in Mexico, Guatemala, El Salvador, or in New York. Caution is advised.




Above: Andres Santin in 2005

Vital statistics: Hispanic (Salvadorian) male. Born on January 3, 1943. Black hair, black eyes. He had lived in the United States for over forty years at the time. He has a thick moustache and wears glasses for reading. He is a diabetic. He speaks English and Spanish. He may use the names "Andres Santin-Arguera," "Andres Arguera Santin," "Arguera Andres Santin," "Andres A. Santin," "Andres Arguera," "Jose O. Gonzalez," "Jose Ortiz Gonzalez," "Jose Ortiz," "Jose Gonzalez," "Jose Gonzalez Ortiz" and/or "Jose Ortix." He may use the dates of birth March 7, 1943; July 3, 1943; July 1, 1943; or October 19, 1946. Was sixty-two at the time. CAUTION ADVISED.



If you have any information as to Nicolas' whereabouts, please contact the Federal Bureau of Investigation, Philadelphia, Pennsylvania Office at 215-418-4000. Any information received can be kept confidential.




Information used to compile this casefile came from the following resources:
The National Center for Missing and Exploited Children
The Doe Network
The Charley Project
Interpol
NamUs National Missing Persons Data System
Federal Bureau of Investigation
CBS News
Our Missing Children (site now defunct)

Back to the case files

Back home