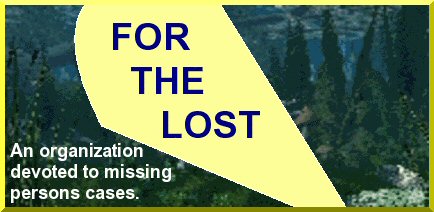 Above: Noan Pedrosa-Williams in 2010

Noan John Pedrosa-Williams

Last seen in Miami, Florida on August 30, 2010



Vital statistics: Biracial (hispanic/white) male. Born on February 4, 2009. Light brown hair, blue eyes. He has a freckle near his hairline and a birthmark on his right hip. Was one at the time.

NCIC number: M-070332604

Circumstances: He was abducted by his non-custodial mother, Renata Soares. Photos and vital statistics for her are posted below. They traveled to Brazil on what was supposed to be a two week vacation, but before the return date she called Noan's father, Simon Williams, and said that they would not be returning. She had previously threatened to take him to Brazil and not return, and she had taken several lengthy trips to Brazil with him before. A felony warrant for custodial interference was issued for her on June 5, 2012. His father has applied for his return under the Hague Treaty, but it is not a crime in Brazil for a citizen to abduct a child from a non-citizen.



Above: Renata Soares in 2010

Vital statistics: Hispanic (Brazilian) female. Born on December 28, 1977. Brown hair, brown eyes. She may use the last names "Pedrosa" or "Williams." Was thirty-three at the time.



If you have any information as to Noan's whereabouts, please contact the Miami Beach Police Department at 305-673-7900. Any information received can be kept confidential.




Information used to compile this casefile came from the following resources:
The National Center for Missing and Exploited Children
The Charley Project
NamUs National Missing Persons Data System
The Rugby Blog
Bring Sean Home Forums

Back to the case files

Back home