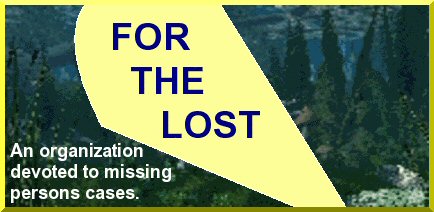 Above: Mabel Lopez in 2016

Mabel Lopez

Last seen in El Reno, Oklahoma on February 17, 2016



Vital statistics: Hispanic (Guatemalan) female. Born on December 7, 2007. Brown hair, brown eyes. She may use the last name "Juarez" and some agencies refer to her as "Mabel Juarez-Lopez." Was eight at the time.

Circumstances: She was abducted by her non-custodial parents, Arcenio De Jesus and Mirian Lopez-Rodriguez. Photos and vital statistics for them are posted below. On February 18, two people who were living in the same home as Lopez and her parents were stabbed with a machete; they identifed De Jesus as their attacker. A felony warrant is on file for De Jesus for two counts of assault with a deadly weapon. They have traveled to Texas or Mexico. They may be driving a green or gray Ford Explorer with Oklahoma license plate number 689 LHD. Caution is advised.



Above: Arcenio De Jesus in 2016

Vital statistics: Hispanic (Guatemalan) male. Born on January 21, 1977. Brown hair, brown eyes. Was thirty-nine at the time. CAUTION ADVISED - DE JESUS SHOULD BE CONSIDERED ARMED AND DANGEROUS.



Above: Mirian Lopez-Rodriguez in 2016

Vital statistics: Hispanic (Guatemalan) female. Born on December 1, 1983. Brown hair, brown eyes. She may use the alias names "Maria Lopez" or "Maria Ramierez." Was thirty-two at the time.



If you have any information as to Mabel's whereabouts, please contact the El Reno Police Department at 405-262-6941. Any information received can be kept confidential.




Information used to compile this casefile came from the following resources:
The National Center for Missing and Exploited Children
The Charley Project
Oklahoma's Own - News9.com

Back to the case files

Back home