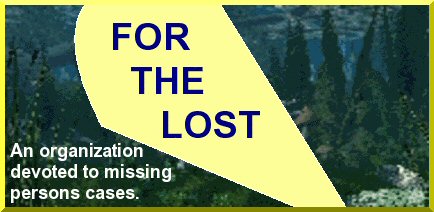 Above: Marissa Kvistad Skelton in 2006 (left) and a picture taken after her abduction, date unknown (right)

Marissa Joy Kvistad Skelton

Last seen in Edgewater, Florida on March 9, 2006



Vital statistics: White female. Born on March 4, 2005. Blond hair, blue eyes. She may have a small gap between her front teeth. Was one at the time.

Circumstances: She was abducted by his non-custodial mother, Karin Lynne Kvistad. A photo and vital statistics are posted below. She and Marissa's father, Robert Skelton, were engaged to be married but broke this after Marissa's birth. Robert continued to see his daughter regularly until Karin took Marissa and her son from another relationship to Arizona. They traveled from there to Texas, South Carolina, and Arizona. Robert wrote Karin several times to ask to see Marissa but she refused him. He then tried to get a freeze on Marissa's passport, but before this could happen Karin and Marissa flew to Paris, France. An FBI warrant for international parental kidnapping was issued for her on March 19, 2008. They may be in Switzerland or in Spain.



Above: Karin Kvistad in 2006

Vital statistics: White female. Born on July 8, 1969. Blond hair, blue eyes. She has a scar on her nose. She speaks English and French. She was born in Jamaica. She may use the last name "Nooney." Was thirty-six at the time.



If you have any information as to Marissa's whereabouts, please contact the Edgewater Police Department at 386-756-7400. Any information received can be kept confidential.




Information used to compile this casefile came from the following resources:
The National Center for Missing and Exploited Children
The Doe Network
The Charley Project
Help Get Marissa Back
Florida Missing Children Search
Interpol
America's Most Wanted (site now defunct)

Back to the case files

Back home