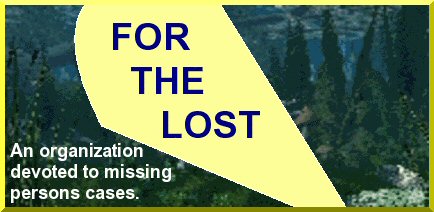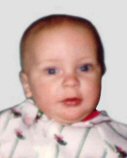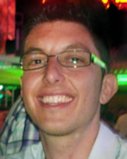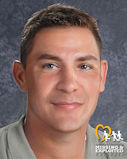 Above: Marcus Farina in 1991 (left), another picture circa 2012 (center) and an age-progressed image to 25, circa 2016 (right)

Marcus Antonio Farina

Last seen in Hollywood, California on December 6, 1991



Vital statistics: White male. Born on January 14, 1991. Light brown hair, blue eyes. His hair may be dyed a darker color and his eyes may be darker now. He has a dimple on his right cheek. He is probably small for his age. He has problems with his thyroid and pituitary glands and may be in need of medical attention. Was five months at the time.

Circumstances: He was abducted by his non-custodial father, Sergio Salerno Farina. A photo and vital statistics for him are posted below. He picked up Marcus up from the home of the baby's mother, Patricia Rose, ostensibly to take the child to the pediatrician. When he did not return with Marcus, she went to Sergio's apartment. She found all the rooms empty and the message, "Ha! Ha! Ha! You'll never find us. Merry Christmas!" written on a note which was stuck to a mirror. A felony warrant for kidnapping was issued for him on December 12, 1991 and a FBI warrant for unlawful flight to avoid prosecution was issued for him on October 27, 1993. They may be in South America, possibly in Brazil, or may have traveled to Aquila, Abruzzi, Italy.





Above: Sergio Farina in 1991 (left) and a age-progressed image to 42, circa 1999 (right)

Vital statistics: Hispanic male. Born on December 14, 1957. Brown hair, hazel eyes. He may use the aliases "Salerno" or "Pedro Bispo." He speaks English, Portuguese, and Spanish. He has a degree in astronomy and has worked as an actor, trading precious gems, and in the argicultural field. He is interested in exotic plants. Some agencies refer to him as "Sergio Farina Silva." Was thirty-three at the time.



If you have any information as to Marcus' whereabouts, please contact the Los Angeles County District Attorney's Office at 213-974-3512. Any information received can be kept confidential.




Information used to compile this case file came from the following sources:
The National Center for Missing and Exploited Children
The Doe Network
The Charley Project
Los Angeles District Attorney's Office
California Missing Persons Registry
International Broadcasting Bureau
Child Quest International
NamUs National Missing Persons Data System

Back to the case files

Back home