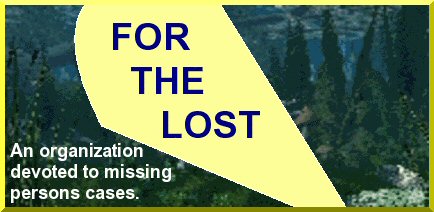 Above: Miranda Budiman in 1998 (left) and an age-progressed image to 19, circa 2013 (right)

Miranda Elaine Budiman

Last seen in Dallas, Georgia on October 31, 1998



Vital statistics: Biracial (asian/white) female. Born on May 17, 1994. Light brown hair, brown eyes. She has a one inch scar on her chest or abdomen. Her nickname is "Papoose." Was four at the time.

Circumstances: She was abducted by her non-custodial father, Clements Iwan Budiman. A photo and vital statistics for him are posted below. A kidnapping warrant was issued for him on July 20, 1999. He left the country with her and first traveled to Japan and then to Jakarta, Indonesia, where Clements has family. When FBI agents traveled to where his family resided, they stated they had no knowledge of his whereabouts. However, they are believed to still be in Jakarta and probably still with Clements' parents. Miranda's mother states she believed Clements took her daughter as punishment for their divorce. They had joint custody at the time, but in 1999 when the divorce was finalized she received full custody. She now lives in Kansas.



Above: Clements Budiman in 1998

Vital statistics: Asian (Indonesian) male. Born on May 2, 1965. Black hair, brown eyes. He has acne scars on his face, psoriasis on his forehead, ears, elbows, and legs and a scar on the inside of his right ankle. He goes by his middle name, "Iwan." He is a United States citizen. He has friends in Indonesia, Australia and the Netherlands. He speaks Bahasa Indonesian and broken English. He has been employed as an accountant. Was thirty-three at the time.



If you have any information as to Miranda's whereabouts, please contact the Federal Bureau of Investigation, Atlanta, Georgia Office at 404-679-6392. Any information received can be kept confidential.




Information used to compile this case file came from the following sources:
The National Center For Missing and Exploited Children
The Charley Project
The Doe Network
Federal Bureau of Investigation
NamUs National Missing Persons Data System
Child Protection Education Of America (site now defunct)

Back to the case files

Back home