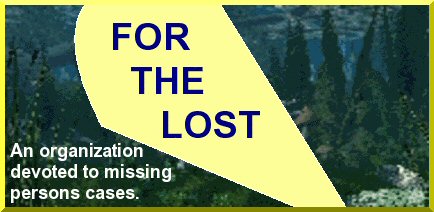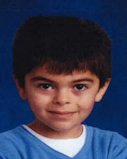 Above: Dersim Mahmundi-Azer in 2015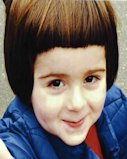 Above: Meitan Mahmundi-Azer in 2015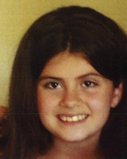 Above: Rojevahn Mahmundi-Azer in 2015



Above: Sharvahn Mahmundi-Azer in 2015

Dersim Baran, Meitan Serbast, Rojevahn Beritan, and Sharvahn Delahn Mahmundi-Azer

Last seen in Courtenay, British Columbia, Canada on August 6, 2015



Vital statistics: Dersim is a white male. He was born on August 22, 2008. Brown hair, brown eyes. He has a mole on the inside corner of his right eyebrow and a scar on the right side of his face below the hairline. Was six at the time. Meitan is a white male. He was born on June 1, 2012. Brown hair, brown eyes. Was three at the time. Rojevahn is a white female. She was born on June 30, 2006. Brown hair, brown eyes. Her nickname is "Roje." Was nine at the time. Sharvahn is a white female. She was born on August 4, 2004. Brown hair, brown eyes. Was ten at the time. Their last name may be spelled "Mahmudi-Azer."

Circumstances: They were abducted by their non-custodial father, Salahaddin Mahmundi-Azer. A photo and vital statistics are posted below. He had divorced their mother, Allison Azer in 2014 and had received visitation rights. He had been given permission by the Canadian courts to travel to Germany with the children, but did not return them to their mother on the agreed-upon date of August 22, 2015. It is known that he and the children flew to Paris, France before taking a train to Cologne, Germany and then flying to the Sulaymaniyah airport in Northern Iraq on August 15, 2015. A Canada-wide warrant for abduction has been issued for him. They are believed to still be in the Kurdish region of Iraq. Azer has requested goverment intervention to return the children; her ex-husband was deeply involved in Canadian politics, but they have not acted so far. She believes the children are at risk because of warfare in the region and the fact that he is a member of a paramilitary group, the Kurdistan Workers' Party or PKK.




Above: Salahaddin Mahmundi-Azer in 2015

Vital statistics: White (Iranian) male. Born on August 30, 1966. Graying brown hair, brown eyes. He is of Kurdish descent. His nickname is "Saren" and he may spell his last name "Mahmudi-Azer" or use the last name "Azer." He speaks English, Farsi, Kurdish, and Turkish. He has worked as a doctor. Was forty-eight at the time.



If you have any information as to the Mahmundi-Azer childrens' whereabouts, please contact the Comox Valley RCMP at 250-338-1321. Any information received can be kept confidential.




Information used to compile this casefile came from the following resources:
Missingkids.ca
Missing Children Society of Canada
Interpol
Find Azer Kids Now
Facebook page for Mahmundi-Azer children
Ottawa Citizen

Back to the case files

Back home