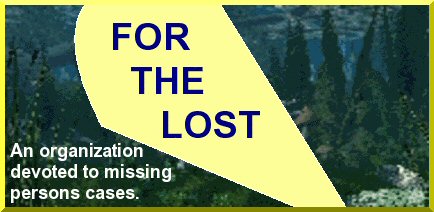 Above: Lukas Pokorny in 2002 (left) and an age-progressed image to 11, circa 2013 (right)

Lukas Sebastian Pokorny

Last seen in Oakland, California on November 11, 2002



Vital statistics: Biracial (hispanic/white) male. Born on April 21, 2002. Brown hair, brown eyes. He had burn marks on his left thumb, index finger, and middle finger at the time of his disappearance. The marks may have scarred now. Was six months at the time.

Circumstances: He was abducted by his non-custodial mother, Jeidy Aictza Rubiano. A photo and vital statistics for her are posted below. His father never married Lukas' mother, but was awarded liberal visitation rights at the time of his birth. After Rubiano vanished before his visitation period, he was awarded full custody. A felony warrant for child abduction was issued for her on February 10, 2003. They may have traveled to Mexico.



Above: Jeidy Rubiano in 2002

Vital statistics: Hispanic female. Born on July 8, 1977. Brown hair, brown eyes. Her name is pronouced "Heidi" and she may use that spelling for her name. She may have dyed her hair red or blond. She has a scar under her chin, a tattoo of a starfish on one of her ankles and a tattoo of a sun and moon on her shoulder. Was twenty-four at the time.



If you have any information as to Lukas' whereabouts, please contact the Alameda County Sheriff's Office at 510-667-7721. Any information received can be kept confidential.




Information used to compile this case file came from the following sources:
The National Center for Missing and Exploited Children
The Charley Project
The Doe Network
California Missing Persons Registry
Child Quest International
NamUs National Missing Persons Data System
Child Protection Education Of America (site now defunct)

Back to the case files

Back home