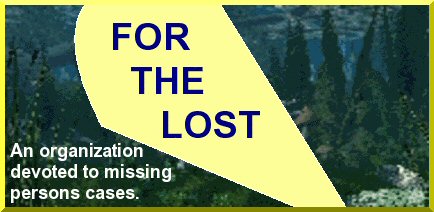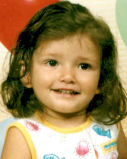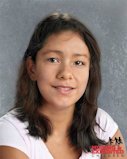 Above: Layla Gallegos in 2002 (left) and an age-progressed image to 13, circa 2012 (right)

Layla Marie Gallegos

Missing from Eagle River, Alaska since February 28, 2002



Vital statistics: Hispanic female. Born on July 14, 1999. Wavy light brown hair, dark brown eyes. She has a small superficial hole on the outside of her left ear. Her nickname is "Laylee." Was two at the time.

Circumstances: Layla's parents, Enrique Gallegos-Gonzalez and Michele Gallegos, divorced in 1999. Michele had a drinking problem and was in treatment because of it. Enrique was given custody of Layla and her brother Quique with the provision the children spend summers with Michele in Alaska. Enrique and the children resided in Mexico. In February 2002, Enrique shot Quique to death before fatally shooting himself. Temporary custody of Layla was given to her paternal grandmother, Yolanda Gonzalez-Garcia. A photo and vital statistics for her are posted below. A judge ordered her to return to Alaska so custody could be determined, but she refused to do so. They are still believed to be in Mexico, but they may return to Alaska to visit a half-brother.




Above: Yolanda Gonzalez-Garcia in 2002

Vital statistics: Hispanic female. Born on May 1, 1943. Brown hair. Some agencies refer to her as "Yolanda Gonzalez Macias." Was fifty-eight at the time.



If you have any information as to Layla's whereabouts, please contact the Alaska State Troopers at 907-352-5401. Any information received can be kept confidential.




Information used to compile this casefile came from the following resources:
The National Center for Missing and Exploited Children
The Doe Network
The Charley Project
Alaska State Troopers Missing Person Clearinghouse
Anchorage Daily News
Centro de Apoyo a Personas Extraviadas y Ausentes
Latinoamericanos Deseparecidos
NamUs National Missing Persons Data System

Back to the case files

Back home