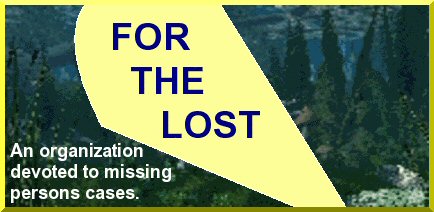 Above: Angelo Leo in 2006 (left) and an age-progressed image to 15, circa 2016 (right)



Above: Selena Leo in 2006 (left) and an age-progressed image to 19, circa 2016 (right)



Above: Walter Leo in 2006 (left) and an age-progressed image to 17, circa 2016 (right)

Angelo Brian, Selena Giggles Jasmin, and Walter Justin Leo

Last seen in Santa Ana, California on January 28, 2006



Vital statistics: Angelo is a hispanic male. He was born on August 1, 2001. Black hair, brown eyes. Was four at the time. Selena is a hispanic female. She was born on September 4, 1997. Black hair, brown eyes. Was eight at the time. Walter is a hispanic male. He was born on July 27, 1999. Brown hair, brown eyes. Was six at the time.

Circumstances: They were initially abducted along with their brother Santino by their non-custodial mother, Ruby Leo. At the time the children were wards of the state; their parents both have extensive criminal histories. Ruby and their father, Anthony Marks would alternate caring for the children when the other one was in prison. Photos of both and vital statistics for Marks are posted below. She was located in 2007 and convicted and jailed for abducting her children, but the whereabouts of the children remain unknown. They may be with their father in the Kansas City area, or may be with other relatives out of state. Marks is not currently wanted for abduction but is wanted on several other outstanding warrants. Santino was found safe in April 2019; his siblings remain missing.



Above: Anthony Marks in 2006

Vital statistics: Hispanic male. Born on November 1, 1977. Brown hair, brown eyes. Was twenty-nine at the time.



Above: Ruby Leo in 2006



If you have any information as to the Leo childrens' whereabouts, please contact the Orange County District Attorney's Office at 714-245-8600. Any information received can be kept confidential.




Information used to compile this casefile came from the following resources:
The National Center for Missing and Exploited Children
The Doe Network
The Charley Project
Orange County District Attorney
NamUs National Missing Persons Data System

Back to the case files

Back home