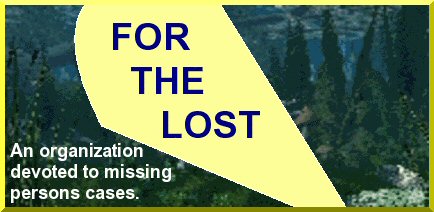 Above: Kaydance Etchells in 2016

Kaydance Paige Etchells

Last seen in Saanich, British Columbia, Canada on May 8, 2016



Vital statistics: White female. Born on September 26, 2014. Blond hair, blue eyes. She was born in Alberta, Canada and is a dual citizen of Canada and the United Kingdom. Was one at the time.

Circumstances: She was abducted by her non-custodial mother, Lauren Ann Etchells. A photo and vital statistics are posted below. Her relationship with her co-mother, Tasha Brown, who she had married in August 2012, had broken up in July 2015; Kaydance had been concieved through a sperm donor. The courts ruled that Etchells had to surrender her daughter's UK passport. On April 21, 2016, Etchells got a Canadian passport for her daughter through a secondary birth certificate listing her as the sole parent. A Canada-wide warrant has been issued for her on one count of abduction by a parent and two counts of disobeying a court order. They may still be in the United Kingdom or may have traveled to France, South Africa, Spain, the United Arab Emirates, or Qatar, where Etchells and Brown had previously lived. They are believed to be in the company of her current fiance, Marco van der Merwe, and their son Marcus Ethan Etchells. Marco van der Merwe, however, may have traveled to Qatar without them. Her parents, Brian and Angella Etchells, may be assisting her; they left Canada in June and may have been seen with them in Spain.



Above: Lauren Etchells in 2016

Vital statistics: White (English) female. Red/brown hair, hazel eyes. Was thirty-one at the time.



If you have any information as to Kaydance's whereabouts, please contact the Saanich Police Department at 888-980-1919. Any information received can be kept confidential.




Information used to compile this casefile came from the following resources:
Interpol
Global News
CBC.ca - Canadian News
Times Colonist
National Post
Saanich News
Facebook page for Kaydance Etchells

Back to the case files

Back home