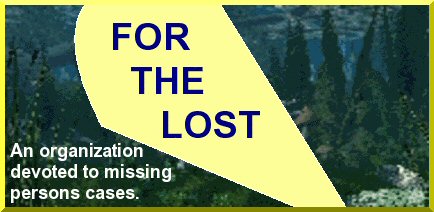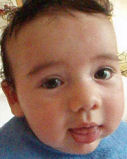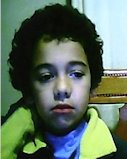 Above: Jadon Yanez Parada in 2008 (left) and another picture taken after his abduction, date unknown (right)

Jadon Alexander Yanez Parada

Last seen in Guelph, Ontario, Canada on January 26, 2008



Vital statistics: Hispanic male. Born on June 5, 2007. Black/brown hair, hazel/green eyes. He is of Chilean and Salvadorian descent. He speaks English and Spanish and is a dual citizen of Canada and Chile. Was six months at the time.

Circumstances: He was abducted by his non-custodial mother, Roxana Eliana Yanez Parada. A photo and vital statistics are posted below. A Canada-wide warrant for kidnapping has been issued for her. They may be in Chile; they were reported as entering the country on February 2, 2008. His father, Roberto Martinez, has since been granted custody of him.




Above: Roxana Yanez Parada in 2008

Vital statistics: Hispanic (Chilean) female. Born on September 20, 1970. Brown hair, brown eyes. She has a birthmark on her right cheek under the eye. She speaks English and Spanish. Was thirty-seven at the time.



If you have any information as to Jadon's whereabouts, please contact the Royal Canadian Mounted Police at 877-318-3576. Any information received can be kept confidential.




Information used to compile this casefile came from the following resources:
Global Missing Child Network
Missing Children Society of Canada
Canada's Missing
Interpol
Help Find My Child
The News - New Glasgow
Secuestro/Abduction - Jadon Alexander Yanez Parada
Child CyberSearch (site now defunct)

Back to the case files

Back home