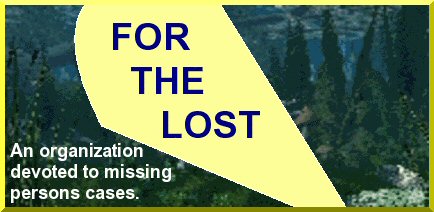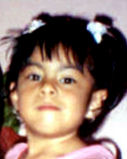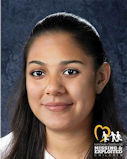 Above: Jessica Vargas Biatriz in 2006 (left) and an age-progressed image to 19, circa 2021 (right)

Jessica Vargas Biatriz

Last seen in Sanford, Florida on November 4, 2006



Vital statistics: Hispanic female. Born on April 17, 2002. Black hair, brown eyes. She speaks Spanish. Her last name is given in NCIC as "Vargas." Was four at the time.

Circumstances: She was abducted by her non-custodial mother, Leticia Biatriz Martinez. A photo and vital statistics for her are posted below. She resided with her father, Jesus Vargas, in the Tropicana Apartments complex on south Oak Avenue in Sanford, Florida; Biatriz Martinez had visitation. At 10:00 in the evening on the above date, Martinez came for her daughter with several other men who threatened Vargas and demanded his daughter. They got into a fight with him and three of his friends, and they were all stabbed. One, Jessica's uncle Osman Rivera-Alvardo, later died of his wounds. Martinez and the other abductors then fled in a white four-door compact car. The vehicle was later located in central Florida. Martinez had been living in an apartment complex on west 25th Street in Sanford at the time her daughter went missing; when authorities went there, it was vacant. She is wanted for capital murder and home invasion robbery in connection with the abduction of her daughter and the murder of Rivera-Alvardo. Similar warrants have been issued for the brothers Felix A. Lugo and Wilrobert Lugo. Photos of them are not available. Felix is a hispanic male with black hair and brown eyes; he was twenty-four at the time. Wilrobert is a hispanic male who black hair and brown eyes; he was seventeen at the time. Each of the suspects remains at large. Jessica and her mother may be in New York, Mexico, or California. Due to the violent nature of her abduction, Jessica is considered at risk. Caution is advised.




Above: Leticia Biatriz Martinez in 2006

Vital statistics: Hispanic female. Born on January 31, 1985. Black hair, brown eyes. Was twenty-one at the time. CAUTION ADVISED: BIATRIZ MARTINEZ SHOULD BE CONSIDERED DANGEROUS.



If you have any information as to Jessica's whereabouts, please contact the Sanford Police Department at 407-322-4141. Any information received can be kept confidential.




Information used to compile this casefile came from the following resources:
The National Center for Missing and Exploited Children
The Doe Network
The Charley Project
Florida Missing Persons Search
Someone is Missing
NamUs National Missing Persons Data System
The Seminole Herald

Back to the case files

Back home