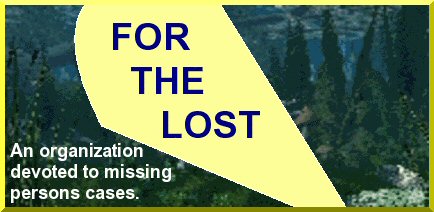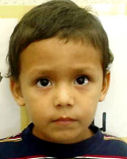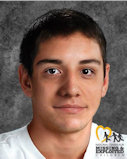 Above: Jesus Martinez in 2004 (left) and an age-progressed image to 22, circa 2021 (right)

Jesus Alvarado Martinez

Last seen in Houston, Texas on October 20, 2004



Vital statistics: Hispanic male. Born on December 7, 1999. Black hair, brown eyes. Some agencies refer to him as "Jesus Martinez-Alvarado" or "Jesus Martinez Alvarado." His nickname is "Nino." Last seen wearing dark-colored pants, a gray short-sleeved shirt with white stripes, and black Yu-Go-Oh sneakers. Was four at the time.

Circumstances: He was abducted by his non-custodial father, Avelino Martinez. A photo and vital statistics are posted below. He was living with his mother, Rocio Alvarado, and his one-year-old sister at the time. Avelino was estranged from Alvarado at the time; she had moved in with a roommate, Pedro Vargas, in the Brampton Square Apartments in the 1300 block of Witte in Houston a few days before. At 1:00 a.m. on October 21, Vargas summoned police to his apartment after he found Alvarado's body inside his apartment on his bed. She had been stabbed twice and strangled with a ligature; the bloody knife was left behind. She had been covered up with the blankets and Vargas thought she was only sleeping until her daughter began to cry and she did not wake up. Her daughter was unharmed, but there was no sign of Jesus or his father. Avelino is the prime suspect in her death. A homicide warrant was issued for him on October 21, 2004. Avelino had a history of domestic violence and it was alleged some of Alvarado's children four children, including Jesus, were not biologically related to him. They were initially traveling in a brown or beige 1993 Chevrolet Silverado extended cab pickup truck with Texas license plates numbered VS2-034, but it was found abandoned on October 30, on a private dirt road off Interstate 10 and Wilpitz Road near Brookshire, Texas, in Waller County. They are believed to be in Nuevo Laredo, Mexico or in Laredo, Texas. Caution is advised.




Above: Avelino Martinez in 2004

Vital statistics: Hispanic male. Born on August 11, 1973. Black hair, brown eyes. Some agencies refer to him as "Avelino Martinez-Alvarado." His nickname is "Monsana." He has scars on his stomach and tattoos of crosses on his right forearm. Was thirty-one at the time. CAUTION ADVISED: AVELINO IS CONSIDERED ARMED AND DANGEROUS.



If you have any information as to Jesus' whereabouts, please contact the Houston Police Department at 713-308-3600. Any information received can be kept confidential.




Information used to compile this casefile came from the following resources:
The National Center for Missing and Exploited Children
The Doe Network
The Charley Project
Texas Department of Public Safety
NamUs National Missing Persons Data System
Laura Recovery Center
KTRK-TV Houston
America's Most Wanted (site now defunct)

Back to the case files

Back home