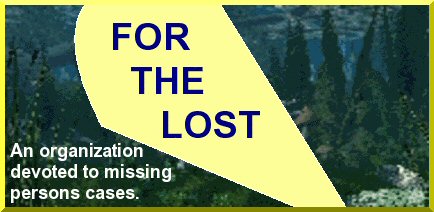 Above: Jermaine Mann in 1987 (left) and an age-progressed image to 31, circa 2016 (right)

Jermaine Allan Mann

Last seen in Toronto, Ontario, Canada on June 24, 1987



Vital statistics: Black male. Born on September 6, 1985. Black hair, brown eyes. He has a birthmark on his left foot. He is of Jamaican and Ghanaian descent. Was one at the time.

Circumstances: He was abducted by his non-custodial father, Allan Mann Jr. A photo and vital statistics are posted below. His parents were married in Canada in 1982 and their marriage had begun to deteriorate after Jermaine was born. They seperated in 1986 and began a custody battle over Jermaine. His mother, Lyneth Mann-Lewis, was eventually awarded full custody of him. She petitioned the courts to allow her to take Jermaine to her native Jamaica in 1987. The courts agreed that she could take him there but before that he would be allowed an extra visitation with his father. She dropped him off at an approved third party location on the above date for his visitation. He was never returned to his mother and a warrant for kidnapping was issued for his father. They may have traveled to Ghana or United States, possibly the New York area or Los Angeles, California.



Above: Allan Mann in 1987 (left) and an age-progressed image to 64, circa 2016 (right)

Vital statistics: Black (Ghanaian) male. Born on September 24, 1952. Black hair, dark brown eyes. He wears his hair in an afro style, has a moustache, a pierced right ear, and scars on his legs, hands, and the back of his neck. He is a Canadian citizen and a certified draftsman. Was thirty-five at the time.



If you have any information as to Jermaine's whereabouts, please contact the Royal Canadian Mounted Police at 877-318-3576. Any information received can be kept confidential.




Information used to compile this casefile came from the following resources:
The National Center for Missing and Exploited Children Canada
The Charley Project
The Doe Network
Canada's Missing
Missing Children Society of Canada
Child CyberSearch (site now defunct)
ChildFind Canada (site now defunct)

Back to the case files

Back home