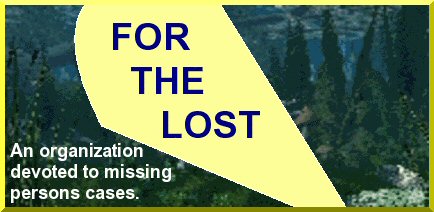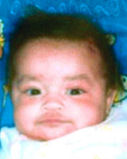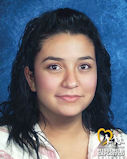 Above: Joliet Cedano in 2006 (left) and an age-progressed image to 13, circa 2019 (right)

Joliet Elizabeth Cedano

Last seen in Palmdale, California on September 11, 2006



Vital statistics: Biracial (hispanic/white) female. Born on April 17, 2006. Black hair, black eyes. She may use the last name "Serrano" and her name may be spelled "Juliet;" some agencies refer to her as "Juliet Serrano." Last seen wearing a red and white shirt and blue denim overalls. Was four months at the time.

Circumstances: She was abducted by a man who later gave her to her non-custodial mother, Maria Cedano Ayala. A photo and vital statistics for her are posted below. Cedano was born addicted to drugs and was taken away from her birth mother as a result. A photo and vital statistics for her are posted below. She was with her foster mother at William J. McAdam Park at at 30th Street East and Avenue R when she was abducted by a Hispanic male. The abductor fled with Cedano in a red or maroon 1989 Buick Regal with license plates numbered 2MFC968. He was later apprehended but did not have Cedano with him; he says he gave her to Ayala. A felony warrant for kidnapping was issued for her on September 12, 2006 and an FBI warrant for unlawful flight to avoid prosecution was issued for her on July 17, 2007. They are believed to be in Mexico. They may be traveling in a black 2000 Chevrolet Silverado pickup truck with California license plates numbered 7D92423, or a blue four-door 1995 Mercury Marquis with license plates numbered 5RSK813. Cedano is considered at risk.




Above: Maria Ayala in 2006

Vital statistics: Hispanic female. Born on January 5, 1963. Blond/brown hair, brown eyes. She may use the last name "Cedano" or "Cruz-Cena." Was forty-four at the time.



If you have any information as to Cedano's whereabouts, please contact the Los Angeles County Sheriff's Office at 661-272-2400. Any information received can be kept confidential.




Information used to compile this casefile came from the following resources:
The National Center for Missing and Exploited Children
The Doe Network
The Charley Project
California Missing Persons Registry
NamUs National Missing Persons Data System
Los Angeles County Missing Children
America's Most Wanted (site now defunct)

Back to the case files

Back home