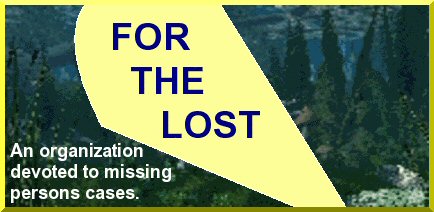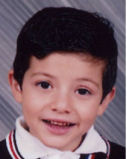 Above: Jurgen Alonso Reyes in 2004

Jurgen Alan Alonso Reyes

Last seen in Morelia, Michoacán, Mexico on April 19, 2004



Vital statistics: Hispanic male. Born on November 22, 1999. Dark brown hair, dark brown eyes. He has had his gallbladder removed. Was four at the time.

Circumstances: He was abducted by his non-custodial mother, Sonia Reyes Venegas. A photo and vital statistics are posted below. He was on visitation with her in Michoacan at the time; he typically resides in the Distrito Federal with his father, Faustino Alonso Reyes. He has lived with his father since he was two years old; his mother had left his father several times before and had a history of physically abusing her son. He was supposed to be returned to his father on the above date, but he was not and neither of them have been seen since. They may be in Juarez, Mexico, or have left the country and traveled to Houston, Texas or Chicago, Illinois.




Above: Sonia Reyes Venegas in 2004

Vital statistics: Hispanic female. Born on July 19, 1966. Black hair, brown eyes. She has a birthmark on the left side of her upper lip. She suffers from a personality disorder which she was in therapy for at the time she vanished. Was thirty-eight at the time.



If you have any information to Jurgen's whereabouts, please contact the Procuraduria General de la Republica at 01-800-002-5200. Any information received can be kept confidential.




Information used to compile this casefile came from the following resources:
Global Missing Child Network
Centro de Apoyo a Personas Extraviadas y Ausentes
The Doe Network
Terra Mexico

Back to the case files

Back home