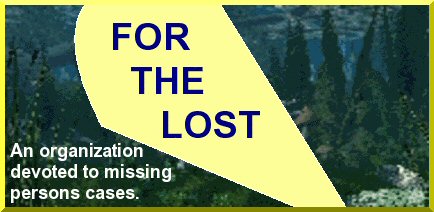 Above: Isabella Miller-Jenkins in 2010 (left) and an age-progressed image to 15, circa 2017 (right)

Isabella Ruth Miller-Jenkins

Last seen in Bedford, Virginia on January 1, 2010



Vital statistics: White female. Born on April 16, 2002. Sandy blond hair, blue eyes. She has a birthmark on her abdomen. Her nickname is "Izzy" and she may use the alias first name "Lydia." Was seven at the time.

Circumstances: She was abducted by her non-custodial mother, Lisa Ann Miller. A photo and vital statistics are posted below. Miller was married to Janet Jenkins in a civil union in Vermont in 2000; Isabella was conceived through artificial insemination. They broke up in late 2003, and Miller moved to Virginia. She then applied for custody of Isabella, stating she had been born of a civil union and that her co-mother Jenkins receive vitsitation rights. Jenkins was also ordered to pay child support. However, in 2004 Miller applied in Virginia for a change in custody stating that she did not think Jenkins had any rights to the child. The Virginia courts approved this, but the Vermont courts held her in contempt and ruled that Jenkins was the co-mother of Isabella and was legally entitled to visitation. The Virginia Court of Appeals later reversed the previous Virginia ruling, saying the courts could not circumvent the Vermont order. Miller had since declared herself to be an "ex-gay" and argued that Isabella should not be exposed to the lifestyle of her co-mother. She also claimed Jenkins was violent and engaged in inappropriate behavior with Isabella, which Jenkins denied. Miller also told Jenkins' parents that they should not send Isabella gifts as she was not their grandchild. Miller continued to deny Jenkins visitation with Isabella despite multiple court orders telling her to allow visitation. Finally, in November 2009 the Vermont courts ordered a change of custody to Jenkins. Miller was supposed to turn her daughter over to her co-mother on January 1, 2010, but she did not do so. Vermont authorities have issued a warrant for her for kidnapping. In April 2011, Timothy Miller was arrested on charges of aiding and abetting Miller. He is not related to her and is associated with a Christian group that support Miller. He is alleged to have helped them leave the United States and given them a "safe house" in Nicaragua. Isabella and her mother may still be there, or may be in Costa Rica or El Salvador. They may be traveling in a green 1990 Saturn sedan with Virginia plates.



Above: Lisa Miller in 2010

Vital statistics: White female. Born on September 6, 1968. Brown hair, brown eyes. She may use the alias first name "Sarah." Was forty-one at the time.



If you have any information as to Isabella's whereabouts, please contact Bedford County Sheriff's Office at 540-586-7827. Any information received can be kept confidential.




Information used to compile this casefile came from the following resources:
The National Center for Missing and Exploited Children
The Charley Project
Interpol
The Washington Post
Newsweek
GLAD: Equal Justice Under Law
CBS News
Lambda Legal
The News And Advance
The Advocate
American Civil Liberties Union
Windy City Times
NamUs National Missing Persons Data System

Back to the case files

Back home