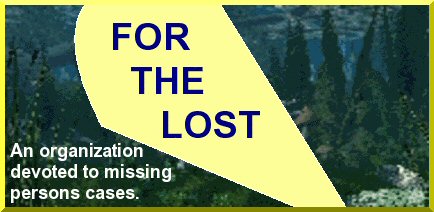 Above: Isabel Castaneda in 2019

Isabel Marie Castaneda

Last seen in Pocomoke City, Maryland on June 13, 2019



Vital statistics: White female. Born on June 10, 2004. Blond hair, blue eyes. She has braces. Her nickname is "Izzy." She has a history of mental illness and may be in need of medical attention. Last seen wearing ripped jeans and Converse sneakers. Was fourteen at the time.

Circumstances: She was abducted by her non-custodial mother, Kelly Penny, and her non-custodial grandmother, Jennie Challis. Photos and vital statistics for them are posted below. Her mother reported that she had picked her up in Pennsylvania and her daughter later fled from her grandmother's house.



Above: Kelly Penny in 2019

Vital statistics: White female. Born on December 20, 1967. Blond hair, brown eyes. Her ears are pierced. Was fifty-one at the time.



Above: Jennie Challis in 2019

Vital statistics: White female. Born on July 3, 1948. Brown hair, brown eyes. Was seventy at the time.



If you have any information as to Isabel's whereabouts, please contact the Pocomoke City Police Department at 410-957-1600. Any information received can be kept confidential.




Information used to compile this casefile came from the following resources:
The National Center for Missing and Exploited Children
The Charley Project
Pocomoke City Police Department

Back to the case files

Back home