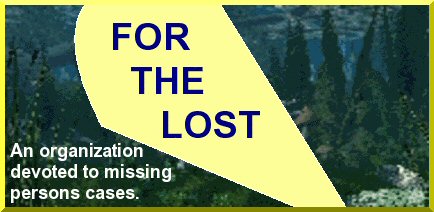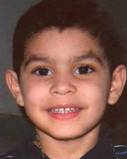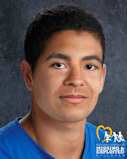 Above: Giovanni Gonzalez-Colon in 2008 (left) and an age-progressed image to 18, circa 2021 (right)

Giovanni Ernesto Gonzalez-Colon

Last seen in Lynn, Massachusetts on August 16, 2008



Vital statistics: Hispanic (Puerto Rican) male. Born on May 1, 2003. Brown hair, brown eyes. He has a small scar above his right eyebrow, a small birthmark on the inside of his left ankle, and a faded skin pigmentation mark on the lower right side of his chest. Last seen wearing a red t-shirt, blue jeans, black sandals with a Spiderman logo, and a braided silver chain necklace. He was carrying a black Transformers backpack containing some of his clothes and toys. Was five at the time.

Circumstances: Giovanni's mother, Daisy Colon, dropped him off at his father's residence on August 15, 2008, for a weekend visitation. His mother was unable to reach him or his father, Ernesto L. Gonzalez Jr, all weekend, and when she came for her son on Sunday no one answered the door. She called the police, who entered the apartment to find Ernesto but not Giovanni. A photo of him is posted below. Ernesto claimed he hadn't seen his son since August 10, but witnesses at the Lynn Behavioral Clinic stated Giovanni accompanied him to an appointment on August 16. His toys were in the apartment, but not his backpack or clothing. Neighbors of Ernesto claimed they heard a child's voice in the apartment the following day, but Giovanni has not been seen since August 16. Ernesto was not invovlved with his son's life until the summer of 2008, when he asked Colon for a chance to be a father. They went into counseling and developed a verbal agreement for scheduled visits until September 15. On August 18, Ernesto was arrested and charged with child endangerment. He was reportedly uncooperative and did not explain a cut on his left finger. Several items were seized from his residence a few days later, including knives, a bloodstained bottle of household cleanser and a bloodstained mop that had been cleaned with bleach. Testing later proved the blood wasn't Giovanni's. Ernesto had previously been arrested on several charges, including multiple assault charges. In November, he confessed in an interview from the Boston Globe that he had killed his son, saying he had stabbed him multiple times, dismembered the body in the bathtub and discarded the six parts in trash bins around Lynn. The police are skeptical of his claims because there was no evidence in his apartment to corroborate his story. In December 2008, Ernesto was charged with parental kidnapping and and misleading police, and the child endangerment charge was dropped. If convicted, he could be sentenced to up to ten years in prison. Police and Colon believe Giovanni is still alive, but there is little evidence to his fate; he may possibly be in Puerto Rico, where both of his parents have relatives.




Above: Ernesto Gonzalez in 2008



If you have any information as to Giovanni's whereabouts, please contact the Lynn Police Department at 781-595-2000. Any information received can be kept confidential.




Information used to compile this casefile came from the following resources:
The National Center for Missing and Exploited Children
The Charley Project
NamUs National Missing Persons Data System
The Boston Globe
The Lynn Daily Item
NECN News Network
America's Most Wanted (site now defunct)

Back to the case files

Back home