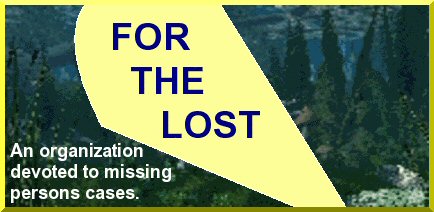 Above: Emily Izykowski in 2000 (left) and an age-progressed image to 20, circa 2016 (right) (Photos of Emily at the time of her abduction are not available)

Emily Maria Izykowski

Last seen in Park Ridge, Illinois on August 3, 1998



Vital statistics: White female. Born on January 6, 1996. Light brown hair, blue eyes. She may be tall for her age. Her nicknames are "Emi" and "Pumpkin." She speaks Slovak and English. Was two at the time.

Circumstances: She was abducted by her non-custodial mother, Eva Sloboda. A photo and vital statistics are posted below. Her parents married in 1994 and divorced before Emily was born. Sloboda tried twice to get the courts to revoke the visitation rights her father John Izykowski, was given. They traveled to Bratislava, Slovakia where Sloboda received citizenship as well as her daughter; Sloboda was born in Slovakia but immigrated to the US with her family when she was seven. Her father protested this decision since he was not consulted. but it went through regardless. He attempted to take his daughter out of the country in 2000, but was stopped before he could leave. He has been granted full custody in the United States. An FBI warrant for international parental kidnapping was issued for her on November 12, 1998. Sloboda cannot be deported because of a clause saying Slovakian citizens cannot be made to leave the country against their will.



Above: Eva Sloboda in 1998

Vital statistics: White (Slovakian) female. Born on December 12, 1960. Brown hair, brown eyes. She may wear a wig. She may use the names "Eva Izykowski" or "Eva Sloboda Izykowski." She speaks Slovak and English. Was thirty-seven at the time.



If you have any information as to Emily's whereabouts, please contact the Park Ridge Police Department at 847-318-5252. Any information received can be kept confidential.




Information used to compile this casefile came from the following resources:
The National Center for Missing and Exploited Children
The Charley Project
The Doe Network
NamUs National Missing Persons Data System
The Slovak Spectator

Back to the case files

Back home