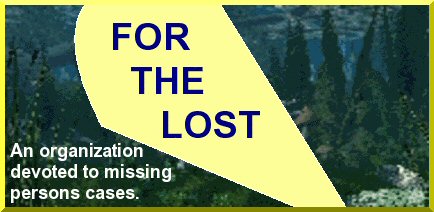 Above: Dexter Salamey in 2018

Dexter John Salamey

Last seen in Tampa, Florida on August 24, 2018



Vital statistics: White male. Born on September 10, 2014. Blond hair, hazel eyes. Last seen wearing a blue shirt, yellow shorts, and black shoes. Was three at the time.

Circumstances: He was abducted by his non-custodial father, Ali Hussein Salamey. A photo and vital statistics are posted below. He was not allowed to leave the country with his son without the permission of his mother, Rachelle Smith. He went to Smith's home, took his son after paying the babysitter looking after him and left on August 1. He was arrested later that day and charged with burglary of a dwelling. He was allowed one weekend visit with his son before a court hearing about custody, and left with him on fraudulently obtained Lebanese passports for both of them. A federal warrant for international parental kidnapping was issued for him on October 30, 2018. He has also been charged with interference with child custody. They are believed to be in Beruit, Lebanon.



Above: Ali Salamey in 2018

Vital statistics: White male. Born on May 12, 1982. Black hair, brown eyes. He has tattoos on his back and left and right arms. Was thirty-six at the time.



If you have any information as to Dexter's whereabouts, please contact the Federal Bureau of Investigation, Tampa, Florida at 813-253-1000. Any information received can be kept confidential.




Information used to compile this casefile came from the following resources:
The National Center for Missing and Exploited Children
The Charley Project
Florida Missing Children Search
Florida Missing Persons Search
Federal Bureau of Investigation
Interpol
Bring Dexter Home
Facebook page for Dexter Salamey
Tampa Bay Times
WFLA

Back to the case files

Back home