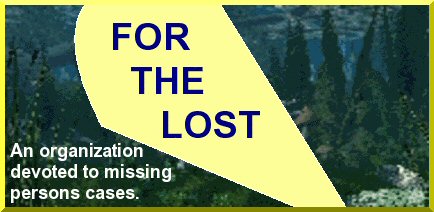 Above: Chance Wackerhagen in 1993 (left) and an age-progressed image to 28, circa 2012 (right)

Chance Lee Wackerhagen

Last seen in Lockhart, Texas on December 26, 1993



Vital statistics: White male. Born on September 2, 1984. Blond hair, blue eyes. He has a small dimple on his right cheek. He may use the alias last name "Walker." Was nine at the time.

Circumstances: He was abducted by his non-custodial father, Lee Herman Wackerhagen. A photo and vital statistics are posted below. They vanished shortly before the body of Lee's girlfriend, Latricia White was found in her apartment. She was found in her bed; she had been shot six times. Chance was visiting for the Christmas holiday; he had asked his mother to spend a few extra days with his father. His 1986 Ford pickup truck was found abandoned in east Austin, Texas at 1:00 a.m. three days after the murder. Inside was his hunting rifle, which had not been fired, his checkbook, and his wallet. In the back was a toolbox, a spare tire, and Christmas gifts. Some of the gifts were unopened, and they were all streaked with blood. The FBI has issued warrants for his arrest on the following charges: murder, unlawful flight to avoid prosecution and interference with child custody. Chance's mother believes he would not have harmed his son and Lee had no criminal record before this. Lee's family has stated they believe he is innocent and another individual killed all three of them. Caution is advised.



Above: Lee Wackerhagen in 1993 (left) and an age progressed image to 54, circa 2007 (right)

Vital statistics: White male. Born on September 19, 1953. Dark blond hair, blue eyes. He has a mustache, has scars on right leg, left arm, and right arm, and wears glasses. He may use the alias names "Dub Wackerhagen" or "Doug Walker." He was employed as a truck driver prior to the abduction and has worked as a backhoe operator. He may be suicidal. Was forty at the time. CAUTION ADVISED: THE ABDUCTOR IS CONSIDERED ARMED AND DANGEROUS.



If you have any information as to Chance's whereabouts, please contact the Kingsville Police Department at 361-593-1700. Any information received can be kept confidential.




Information used to compile this case file came from the following sources:
The National Center for Missing and Exploited Children
The Doe Network
The Charley Project
Texas Missing Persons Clearinghouse
NamUs National Missing Persons Data System
The San Marcos Record
Child Quest International
Unsolved Mysteries

Back to the case files

Back home