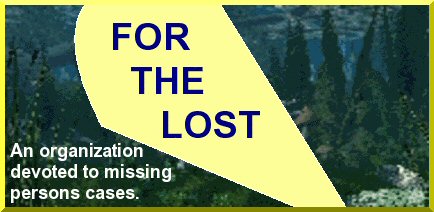 Above: Eslam Chebbi in 2011

Eslam Chebbi

Last seen in Accokeek, Maryland on November 11, 2011



Vital statistics: White (Tunisian) male. Born on May 24, 2006. Brown hair, brown eyes. Was five at the time.

Circumstances: He was abducted along with his sister Zainab by their non-custodial father, Faical Chebbi. A photo and vital statistics are posted below. He had every other weekend visitation and picked up the children from their maternal grandparents' home on November 11. He was supposed to return them on November 13, but called their mother, Edeanna Johnson-Chebbi, on November 12 to say they were in Tunisia and were not returning. It was later found they had flown from Dulles International Airport in Chantilly, Virginia to Germany on November 11 and from there to Tunis, Tunisia. While the children are United States citizens, he had obtained Tunisian passports for them using birth certificates that said they were born in Tunisia. A federal warrant for international parental kidnapping was issued for him on December 19, 2011. They are believed to still be in Tunisia but may visit Algeria, Libya, Egypt and France. Zainab was found safe in Tunisia in August 2014 and returned to the United States with her mother; her brother remains missing.



Above: Faical Chebbi in 2011

Vital statistics: White (Tunisian) male. Born on January 8, 1972. Brown hair, brown eyes. He is a dual citizen of Tunisia and the United States; he immigrated to the United States in 2001. He has circular vaccination scars on his left arm. He speaks Arabic, English, and French. He may use the alias name "Facial Ben Abdallah Chebbi" and the alias birth date of "March 1, 1972." He has previously worked as an owner/operator of a limousine company. Was thirty-nine at the time.



If you have any information as to the Eslam's whereabouts, please contact the Virginia State Police at 703-803-0026. Any information received can be kept confidential.




Information used to compile this casefile came from the following resources:
The National Center for Missing and Exploited Children
The Charley Project
Interpol
Federal Bureau of Investigation
Return Us Home
The Washington Examiner
The Muslim Link

Back to the case files

Back home