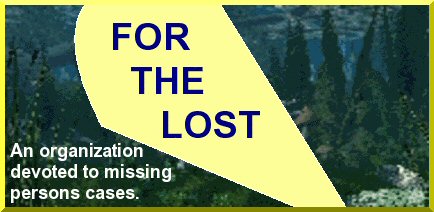 Above: Caleb El-Aayi in 2011

Caleb Yussef Alexander El-Aayi

Last seen in Aurora, Colorado on December 2, 2011



Vital statistics: White male. Born on June 26, 2008. Sandy blond hair, brown eyes. He has a small scar on his left pointer finger and a visible blue vein between his eyes. He was born in Austria and is a dual citizen of Austria and the United States. His last name may be given as "Elaayi." Was three at the time.

Circumstances: He was abducted by his non-custodial mother, Somaya Abdul El-Aayi. A photo and vital statistics are posted below. She said she was going to take him to the mountains outside Denver but did not return him to his father that evening. They were initially traveling in a Jeep driven by an unknown female and may have been headed towards California, but later were known to have left the country. A felony warrant for violation of custody was issued for her on December 29, 2011. They are believed to be in Lebanon or Austria.



Above: Somaya El-Aayi in 2011

Vital statistics: White female. Born on January 13, 1990. Brown hair, brown eyes. Her nicknames are "Maya" and "Mia" and her last name may be given as "Elaayi." Was twenty-one at the time.



If you have any information as to Caleb's whereabouts, please contact the Aurora Police Department at 303-627-3100. Any information received can be kept confidential.




Information used to compile this casefile came from the following resources:
The National Center for Missing and Exploited Children
The Charley Project
Interpol
Colorado Missing Persons Search
NamUs National Missing Persons Data System
Facebook page for Caleb El-Aayi
Bannination.com
Live2Save2Live

Back to the case files

Back home