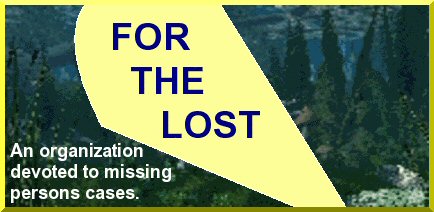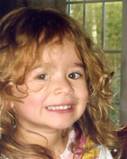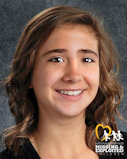 Above: Chloe Combe-Rivas in 2006 (left) and an age-progressed image to 17, circa 2020 (right)

Chloe Combe-Rivas

Last seen in Kansas City, Missouri on March 15, 2006



Vital statistics: White female. Born on July 8, 2003. Light brown hair, brown eyes. She has a small scar from a dog bite on the left side of her nose. She speaks English, French, and Spanish. Was two at the time.

Circumstances: She was abducted by her non-custodial mother, Aline Rivas-Vera. A photo and vital statistics are posted below. A felony warrant for kidnapping was issued for her on May 18, 2006. At the time, Rivas-Vera was involved in a divorce with Chloe's father, Didier Combe. He is a French national who became an American citizen in 2003. At the time the two had joint custody, but Rivas-Vera fled with Chloe during a visitation. Didier was granted full custody afterward. They are known to have flown to Mexico via Houston, Texas. He filed a lawsuit against Continental Airlines in connection with Chloe's abduction. Mexican law requires a single-parent passenger traveling alone with a minor-age child to present a notarized letter from the absent parent authorizing travel for that child out of the United States into Mexico. Didier claims they never asked for this letter and thus enabled Chloe's abduction. The lawsuit is pending. Rivas-Vera filed for custody in the Mexican courts, while Combe applied for his daughter's return under the Hague Treaty. Both Rivas-Vera's mother and twin brother traveled to the hearing to ask that Chloe be returned to the US, but the Mexican court ruled in April 2008 that since she had been there since 2006 Chloe should remain in the country. Combe appealed this and in November 2009 it was ruled Chloe should return to the United States. Rivas-Vera then fled with her daughter and is still believed to be in Mexico. Both Mexican and American authorities are looking for her.




Above: Aline Rivas-Vera in 2006

Vital statistics: Hispanic female. Born on June 22, 1980. Light brown hair, green eyes. She speaks English, French, and Spanish. She may use the alias last names of "Combe" or "Combe-Rivas." She is a Mexican citizen who entered the United States on a student visa in 2001 or 2002. She may have suicidal tendencies and is considered an escape risk. Was twenty-five at the time.



If you have any information as to Chloe's whereabouts, please contact the Platte County Sheriff's Office at 816-858-3521. Any information received can be kept confidential.




Information used to compile this casefile came from the following resources:
The National Center for Missing and Exploited Children
The Doe Network
The Charley Project
Find Chloe
The Boston Globe
Missouri State Highway Patrol
Federal Bureau of Investigation
Interpol
NamUs National Missing Persons Data System
America's Most Wanted (site now defunct)

Back to the case files

Back home