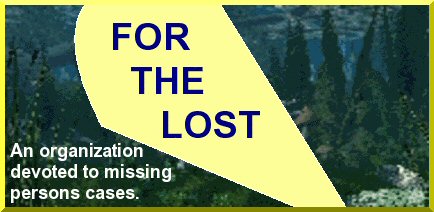 Above: Noor Bower in 2009



Above: Ramsay Bower in 2009

Noor William Noble and Ramsay Maclean Bower

Last seen in Newton, Massachusetts on August 11, 2009



Vital statistics: Noor is a white male. He was born on February 24, 2001. Brown hair, brown eyes. He has a white birthmark on his left calf. Was eight at the time. Ramsay is a white male. He was born on January 16, 2003. Brown hair, brown eyes. He has a burn scar on the top of his left thigh. Was six at the time. Both children are of Egyptian descent. They were born in London, England but are United States citizens.

Circumstances: They were abducted by their non-custodial mother, Mirvat Safwat El Nady. A photo and vital statistics are posted below. Their father, Colin Bower, had been granted sole custody of them after their divorce and they had a visitation with their mother on the above date. When he came to collect them, he was told they were not there and if he contacted authorities he would never seen them again. He later learned that they had flown to Egypt several days prior, using forged passports in the name of "Power" despite the fact she was not allowed to drive with the children in her car and did not posess a valid driver's license. A warrant for international parental kidnapping was issued for her on December 1, 2009. He was granted twice a month visitation with them in Egypt, but this has not been enforced and he has only seen them once since the abduction. They both claimed then they did not want to return to the United States. He has filed a lawsuit against Egypt Airlines for letting them leave the country on one-way tickets paid with cash and fraudulent passports that did not have the name of the adult they were traveling with on them.



Above: Mirvat El Nady in 2009

Vital statistics: White (Egyptian) female. Born on February 23, 1971. Brown hair, black eyes. She was born in Kuwait, speaks Arabic and English, and is a citizen of the United Kingdom, Egypt, and Kuwait. She may spell her last name "Elnady," use the aliases "Mirvat El-Nady Bower," or "Mirvat El-Nady Abdelmoneh" or the alias first name "Abedelmoney" and the alias last names "Bower," "Elnady-Bower," "Safwatelnady," or "Abdelmoneh." Was thirty-eight at the time.



If you have any information as to the Bower childrens' whereabouts, please contact the Federal Bureau of Investigation, Massachusetts at 617-742-5533. Any information received can be kept confidential.




Information used to compile this casefile came from the following resources:
The National Center for Missing and Exploited Children
The Charley Project
Federal Bureau of Investigation
Interpol
NamUs National Missing Persons Data System
Boston.com
Fox 25
Today.com
Sffarlen.net
Both Sides of the Table
Facebook page for Noor and Ramsay Bower

Back to the case files

Back home