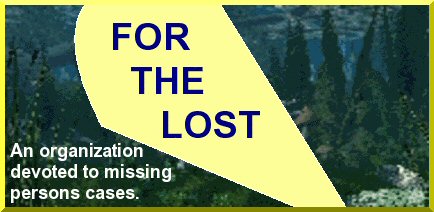 Above: Bianca Lozano in 1995 (left), another picture circa 2012 (center) and an age-progressed image to 18, circa 2011 (right)

Bianca Isabella Lozano

Last seen in Baytown, Texas on April 7, 1995



Vital statistics: Hispanic female. Born on August 19, 1993. Brown hair, brown eyes. Her ears are pierced and she has a light brown, oval birthmark on her right shoulder blade. She may be using the alias names "Fabiola Suarez Elizondo" or "Nina Suarez." Last seen wearing a denim jumper. Was one at the time.

Circumstances: She was abducted by her non-custodial father, Juan Antonio Lozano Jr. A photo and vital statistics for him are posted below. Her mother, Deana Ann Hebert, had custody of her at the time. He picked her up for a weekend visitation and never returned. Previously the father had made abuse accusations towards the mother; however they were found to be baseless. The family of Juan Lozano are believed to be assisting him. A FBI warrant for unlawful flight to avoid prosecution was issued for him on September 18, 1995, and there are also warrants for his arrest on charges of interfering with child custody and crimes against life and health. Her mother has since remarried. She attempted to file a lawsuit against the family of Juan Lozano for assisting him in the abduction but was not successful. It is believed that Lozano possesses false documents that state Bianca was born in Mexico; they are believed to be in Mexico but may travel to other parts of Latin America. They may be traveling in a black 1990 Chevrolet Suburban with Texas license plates SDT9994.



Above: Juan Lozano in 1995 (left), another picture circa 2011 (center), and an age-progressed image to 41, circa 2008 (right)

Vital statistics: Hispanic (Mexican) male. Born on May 24, 1967. Black hair, black eyes. He has a gap between his front bottom teeth and his left ear is pierced. He speaks English and Spanish. He may have a beard. He may be using the alias "Genaro Suarez." Was twenty-seven at the time.



If you have any information as to Bianca's whereabouts, please contact the Harris County District Attorney's Office at 713-755-5892. Any information received can be kept confidential.




Information used to compile this case file came from the following sources:
The National Center for Missing and Exploited Children
The Doe Network
The Charley Project
Texas Department of Public Safety
The Baytown Sun
Houston Chronicle
San Fernando Sun
Interpol
NamUs National Missing Persons Data System
Missing Bianca Lozano

Back to the case files

Back home