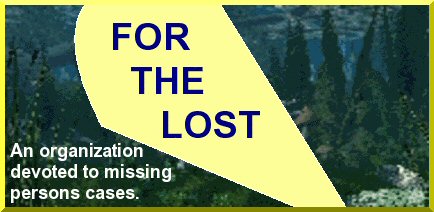 Above: Baraah Jridi in 1997 (left) and an age-progressed image to 15, circa 2008 (right)

Baraah Aahmad Jridi

Last seen in Garland, Texas on July 8, 1997



Vital statistics: White (Jordanian) female. Born on June 7, 1993. Thick curly brown hair, brown eyes. Her nickname is "Sarah." She has a birthmark on her left hand. She is a citizen of Jordan. Was four at the time.

Circumstances:. She was abducted by her non-custodial father, Ahmad Mohammad Jridi. A photo and vital statistics are posted below. Her stepfather, Scott Bale, had taken her with him to Gold's Gym while he worked out. As they left the gym a white Corvette pulled up and Jridi got out. He proceeded to mace Bale, grabbed Baarah, and fled. Her mother, Haifa Bale, had met him in Jordan in 1992, an arranged match by her father. She says that he was abusive from the onset of their relationship and he frequently abandonded her with relatives while he visited the United States. She immigrated to the US in late 1993 and Baarah joined them in 1994; shortly afterward the couple seperated. An FBI warrant for international parental kidnapping was issued for him on November 3, 1999. They are known to have traveled to Anman, Jordan. Jridi re-entered the United States in late 1999 and was arrested for kidnapping his daughter, but he was released on bail and fled the country again. They are still believed to be in Jordan.



Above: Ahmad Jridi in 1997

Vital statistics: White (Jordanian) male. Born on March 5, 1961. Black hair, brown eyes. He may go by the alias first name "Ahman," "Tony," and/or "Franklin." He has a history of alcohol abuse and has a violent temper. He is a dual citizen of Jordan and the United States. Was twenty-six at the time.



If you have any information as to Baraah's whereabouts, please contact the Federal Bureau of Investigation, Dallas, Texas Office at 972-559-5000. Any information received can be kept confidential.




Information used to compile this case file came from the following resources:
The National Center for Missing and Exploited Children
The Charley Project
The Doe Network
The Dallas Observer

Back to the case files

Back home