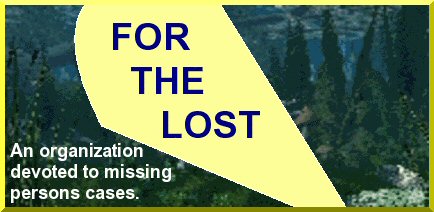 Above: Aranza Ochoa Lopez in 2018

Aranza Maria Ochoa Lopez

Last seen in Vancouver, Washington on October 25, 2018



Vital statistics: Hispanic female. Born on April 17, 2014. Blond hair, blue eyes. Her ears are pierced. She speaks English and some Spanish. Last seen wearing a long-sleeved dark blue shirt with a bulldog on the front, blue, purple, and white striped pants, and Paw Patrol shoes. She may go by the alias name "Aganza." Was four at the time.

Circumstances: She was initially abducted by her non-custodial mother, Esmeralda Lynn Lopez-Lopez. A photo is posted below. At the time she was in foster care because of allegations of abuse towards Lopez-Lopez. During a supervised visit at the Vancouver Mall, she asked to take Ochoa Lopez to the bathroom and never returned. Four teenagers, Alejandro Xulu-Sop, 15, Sherri Franchesca Trigueros, 16, and Francisco Javier Hernandez-Reyes and Erick Garcia-Valdovinos, both 18, were later arrested in regards to the kidnapping. They stole a car from one of Lopez-Lopez's ex-boyfriends at knifepoint after her car suffered a flat tire. Two were sentenced to 17 months in prison, and one to 129 weeks in a juvenile detention facility. The fourth case is still pending. In September 2019, Lopez-Lopez was located in Mexico. She was returned to the US to face charges of first-degree kidnapping, first-degree robbery, second-degree theft, motor vehicle theft, second-degree identity theft and first-degree custodial interference. Ochoa Lopez was not with her and is believed to still be in Mexico, possibly with relatives.




Above: Esmeralda Lopez-Lopez in 2018



If you have any information as to Aranza's whereabouts, please contact the Federal Bureau of Investigation, Seattle at 206-622-0460. Any information received can be kept confidential.




Information used to compile this casefile came from the following resources:
The National Center for Missing and Exploited Children
The Charley Project
California Missing Persons Registry
Washington State Missing Persons Search
Federal Bureau of Investigation
Fox 5 KSWB-TV
KSBW Channel 8
Fox 12 Oregon

Back to the case files

Back home