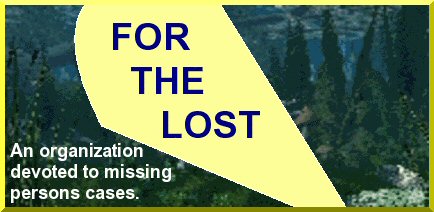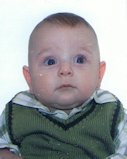 Above: Aleksander Nowacki in 2011

Aleksander Grzegorz Nowacki

Last seen in Mississauga, Ontario, Canada on July 26, 2011



Vital statistics: White male. Born on September 24, 2010. Light brown hair, blue eyes. He speaks English and Polish. He may go by the alias last name "Koziel." Was ten months at the time.

Circumstances: He was abducted by his non-custodial mother, Elzbieta Koziel Nowacki. A photo and vital statistics are posted below. She took her son to visit relatives in Poland in April 2011, and was supposed to return in August, but never did. Once there she tried unsuccessfully to strip his father, Grzegorz Nowacki, of his parental rights in the Polish courts. A Canada-wide warrant for kidnapping has been issued for her. They are believed to still be in Poland. His father applied for his return under the Hague Treaty, but Poland denied it under the grounds that Aleksander would suffer "grave harm" if returned to Canada. Aleksander currently has no valid passport; his Canadian one is expired and Poland is blocking the issue of a new one.




Above: Elzbieta Nowacki in 2011

Vital statistics: White (Polish) female. Born on September 21, 1972. Brown hair, green eyes. She wears glasses and her blood type is O negative. Her nicknames are "Elcyk" or "Ela" and she may use the alias last name "Koziel." She speaks English, Polish, and Russian. Was thirty-eight at the time.



If you have any information as to Aleksander's whereabouts, please contact the Aurora OPP at 877-934-6363. Any information received can be kept confidential.




Information used to compile this casefile came from the following resources:
Missingkids.ca
Canada's iCHAPEAU Law
Interpol
Canada's Missing
Newz4u.net
Mississauga's Online News

Back to the case files

Back home