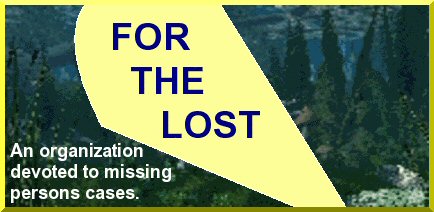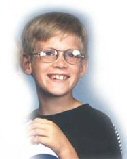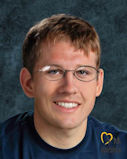 Above: Cameron Anderson in 2000 (left) and an age-progressed image to 30, circa 2018 (right)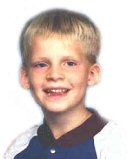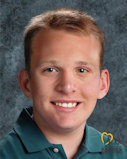 Above: Kyle Anderson in 2000 (left) and an age-progressed image to 28, circa 2018 (right)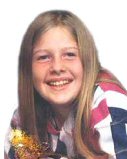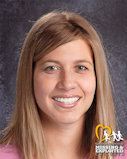 Above: Rachel Anderson in 2000 (left) and an age-progressed image to 30, circa 2016(right)

Cameron Jeffery, Kyle Nicholas James, and Rachel Marie Anderson

Last seen in Fulton, Mississippi on April 11, 2000



Vital statistics: Cameron is a white male. He was born on March 4, 1988. Blond hair, blue eyes. He wears glasses and his nickname is "C.J." Was twelve at the time. Kyle is a white male. He was born on December 11, 1990. Blond hair, blue eyes. He has a scar on his upper lip. Was nine at the time. Rachel is a white female. She was born on May 9, 1986. Blond hair, blue eyes. She has a strawberry birthmark on the left side of her face. Was thirteen at the time.

Circumstances: They were abducted by their non-custodial mother, Lesley Anderson. A photo and vital statistics are posted below. Per her divorce agreement with their father, Jeffery Anderson, every Sunday, but when several calls were missed he called their last known address and was told by her current roommate she had left with a truck driver. They may have traveled out of the state. They may be traveling in a brown 1981 Chevrolet Caprice station wagon with Mississippi plates.




Above: Lesley Anderson in 2000

Vital statistics: White female. Blond hair. She may use her maiden name, "Allen."



If you have any information as to the Anderson childrens' whereabouts, please contact the Indiana State Police at 812-689-5000. Any information received can be kept confidential.




Information used to compile this case file came from the following sources:
The National Center for Missing and Exploited Children
The Doe Network
The Charley Project
Child Search Ministries
NamUs National Missing Persons Data System
Facebook page for the Anderson children
The Journal-Times

Back to the case files

Back home