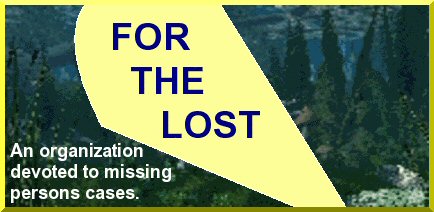 Above: Amina Al-Jailani in 2006



Above: Layla Al-Jailani in 2006



Above: Samil Al-Jailani in 2006

Amina Ashraf, Layla Ashraf, and Sami Ashraf Al-Jailani

Last seen in Kent, Ohio on June 6, 2006



Vital statistics: Amina is a biracial (asian/white) female. She was born on September 9, 1996. Brown hair, brown eyes. She has pierced ears and a scar on her back. She is described as being inquisitive, creative and highly intelligent child. Was nine at the time. Layla is a biracial (asian/white) female. She was born on August 31, 1998. Brown hair, brown eyes. Her ears are pierced. She is described as laid-back, easygoing, and generous. Was seven at the time. Sami is a biracial (asian/white) male. He was born on June 17, 2000. Brown hair, brown eyes. Was five at the time. Amina and Layla's last names may be given as "Ashraf Al-Jailani."

Circumstances: They were abducted by their non-custodial father, Ashraf Saiyed Ahmed Al-Jailani. A photo and vital statistics are posted below. He had been deported to Yemen; previously he had been detained in the United States after the September 11 terrorist attacks. The children were also taken from their mother, Michele Swensen, for a short period of time when she was hospitalized for depression. She claimed it was related to her husband's detention and they were returned to her in five months. She took the children to Yemen in April 2006 to visit their father, but he would not return them to the United States. A FBI warrant for international parental kidnapping was issued for him on July 28, 2006. She made two trips to Yemen in an effort to get the children back. She stated she saw her ex-husband physically abuse them. In October 2006, she took the children from their father's house and ran away with them. She hid for a week, but was unable to leave the country with the children. They were located and returned to their father. Under Yemeni law the children cannot leave the country without their father's permission. She has received several e-mails from Amina since.



Above: Ashraf Al-Jailani in 2006

Vital statistics: Asian (Yemeni) male. Born on December 24, 1963. Black hair, brown eyes. He has a master's degree in geochemistry and speaks four languages. He was previously employed as a chemist. Was forty-two at the time.



If you have any information as to the Al-Jailani childrens' whereabouts, please contact the Federal Bureau of Investigation, Ohio Office at 216-522-1400. Any information received can be kept confidential.




Information used to compile this casefile came from the following resources:
The National Center for Missing and Exploited Children
The Charley Project
Ohio.com - Local News
The York Daily Record
NamUs National Missing Persons Data System

Back to the case files

Back home