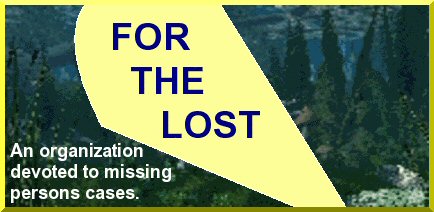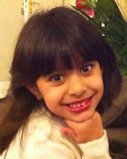 Above: Aamina Khan in 2011

Aamina Ruqayyah Khan

Last seen in Croydon, Greater London, United Kingdom on August 20, 2011



Vital statistics: Asian female. Born on July 8, 2005. Black/brown hair, dark brown eyes. Was six at the time.

Circumstances: She was abducted by her non-custodial mother, Humma Fazal Karim Dar. A photo and vital statistics are posted below. Her father, Safraz Khan, had had custody of her since 2008, but Dar had vistitation with her daughter on the above date. Dar was supposed to return her to her father on August 26, but they vanished instead. They are believed to be in Pakistan, possibly in the Lahore area. Dar received a Pakistani passport for her daughter the July before they vanished.




Above: Humma Dar in 2011

Vital statistics: Asian female. Born on February 2, 1974. Black hair, brown eyes. She has previously worked as a doctor. She was born in Kenya. Was thirty-seven at the time.



If you have any information as to Aamina's whereabouts, please contact the Metropolitan Police Service at 0808-100-8777. Any information received can be kept confidential.




Information used to compile this casefile came from the following resources:
Global Missing Child Network
Missing People UK
Interpol
BBC News
The Guardian
Help find Aamina aged 6

Back to the case files

Back home