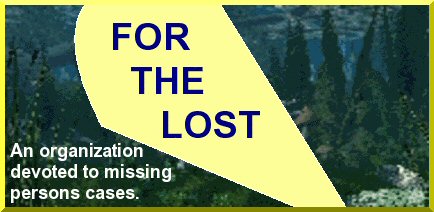 Above: Allyson Corrales in 2009 (left) and an age-progressed image to 11, circa 2016 (right)

Allyson Corrales

Last seen in Kansas City, Missouri on March 6, 2009



Vital statistics: Hispanic female. Born on January 13, 2005. Shoulder length brown hair, brown eyes. Her date of birth may be given as "April 13, 2005." Was four at the time.

Circumstances: She is believed to have been abducted by her non-custodial father, Luis F. Corrales. A photo and vital statistics are posted below. On the above date, Allyson's mother, Katia Lainez, was found deceased in her apartment. Allyson was not inside the residence and has not been seen again. He is the prime suspect in her mother's homicide; at the time of Allyson's disappearance she was not allowed to see him and her mother had an order of protection against him. His DNA was also found at the crime scene, and the relative that last spoke to Katia over the telephone says she heard him in the background. He was last seen driving a red 1999 Kia Sportage, but it was found in Texas with a friend. A felony warrant has been issued for him. They may be in Manassas, Virginia, Houston, Texas or have left the country and traveled to Mexico, El Salvador, or Honduras. Caution is advised.



Above: Luis Corrales in 2009

Vital statistics: Hispanic (Honduran) male. Born on September 7, 1977. Black hair, brown eyes. He lived in Texas at the time of the abduction. Some agencies refer to him as "Luis Corrales-Sanchez." Was thirty-one at the time. CAUTION ADVISED: THE ABDUCTOR IS CONSIDERED ARMED AND DANGEROUS.



If you have any information as to Allyson's whereabouts, please contact the Kansas City Police Department at 816-474-8477. Any information received can be kept confidential.




Information used to compile this casefile came from the following resources:
The National Center for Missing and Exploited Children
The Charley Project
Federal Bureau of Investigation
America's Most Wanted
Help Find My Child
Kansas City News
NamUs National Missing Persons Data System

Back to the case files

Back home