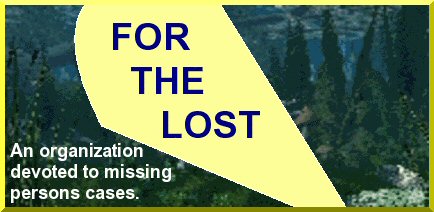 Above: Jannah Abuhamda in 2012



Above: Jehad Abuhamda in 2012

Jannah Ahmed, and Jehad Ahmed Abuhamda

Last seen in Overland Park, Kansas on February 21, 2012



Vital statistics: Jannah is a biracial (asian/white) female. She was born on March 8, 2003. Light brown hair, brown eyes. Was eight at the time. Jehad is a biracial (asian/white) male. He was born on June 18, 1998. Brown hair, brown eyes. He wears glasses. He was born in the Gaza Strip but is a citizen of the United States. Was thirteen at the time. The children speak English and Arabic and are of Middle Eastern descent.

Circumstances: They were abducted along with their brother Edhem by their non-custodial father, Ahmed K. Abuhamda. A photo and vital statistics are posted below. He and the childrens' mother, Bethany Gonzales, divorced in 2008. He received custody of the children while Gonzales had visitation rights. The terms of the agreement said he was permitted to leave the country permanantly with the agreement of their mother; he took the children to the Gaza Strip in February to attend his sister's wedding. They were supposed to return in March but did not do so. He claims that Gonzales allowed them to move there permanantly, a claim she denies. He did not appear in court in Kansas and Gonzales now has full custody of the children. A federal warrant for unlawful flight to avoid prosecution was issued for him on April 26, 2012. He permits Gonzales to call them but she has not seen them since February 21. They are still believed to be in the Gaza Strip. Edhem has since been found safe, but his siblings remain missing.



Above: Ahmed Abuhamda in 2012

Vital statistics: Asian male. Born on March 15, 1972. Salt and pepper hair, brown eyes. Was thirty-nine at the time.



If you have any information as to the Abuhamda childrens' whereabouts, please contact the Overland Park Police Department at 913-895-6300. Any information received can be kept confidential.




Information used to compile this casefile came from the following resources:
The National Center for Missing and Exploited Children
The Charley Project
Interpol
NamUs National Missing Persons Data System
Boston.com
KSHB.com

Back to the case files

Back home